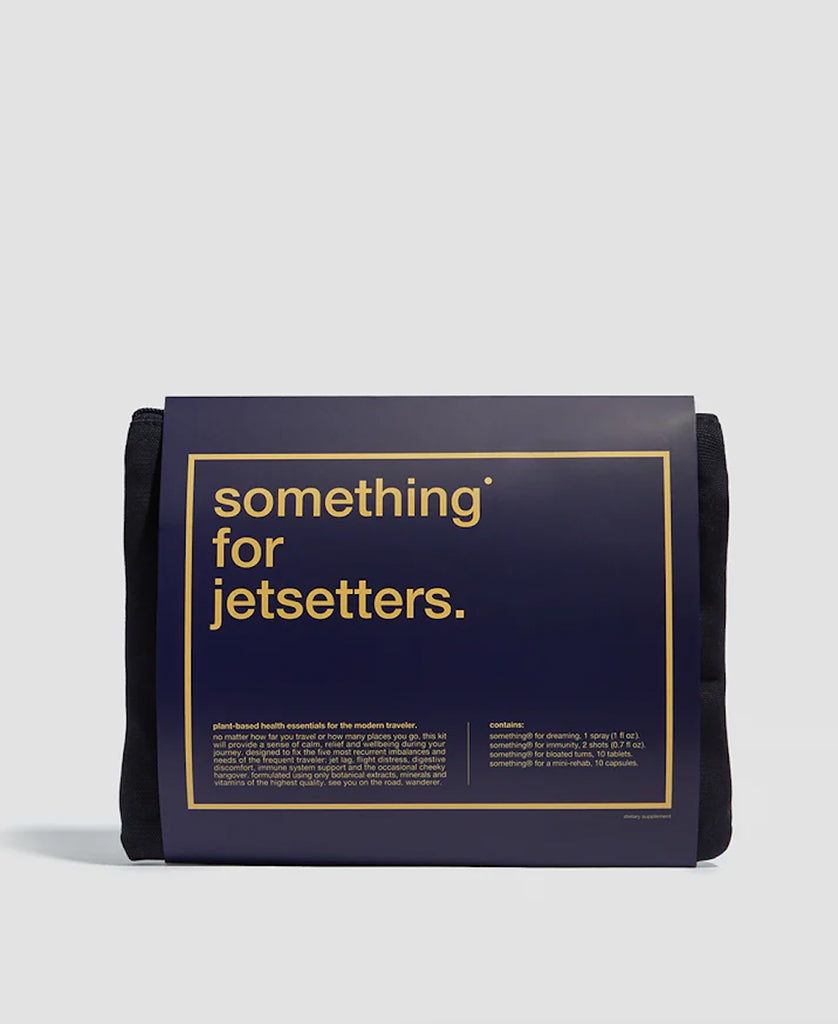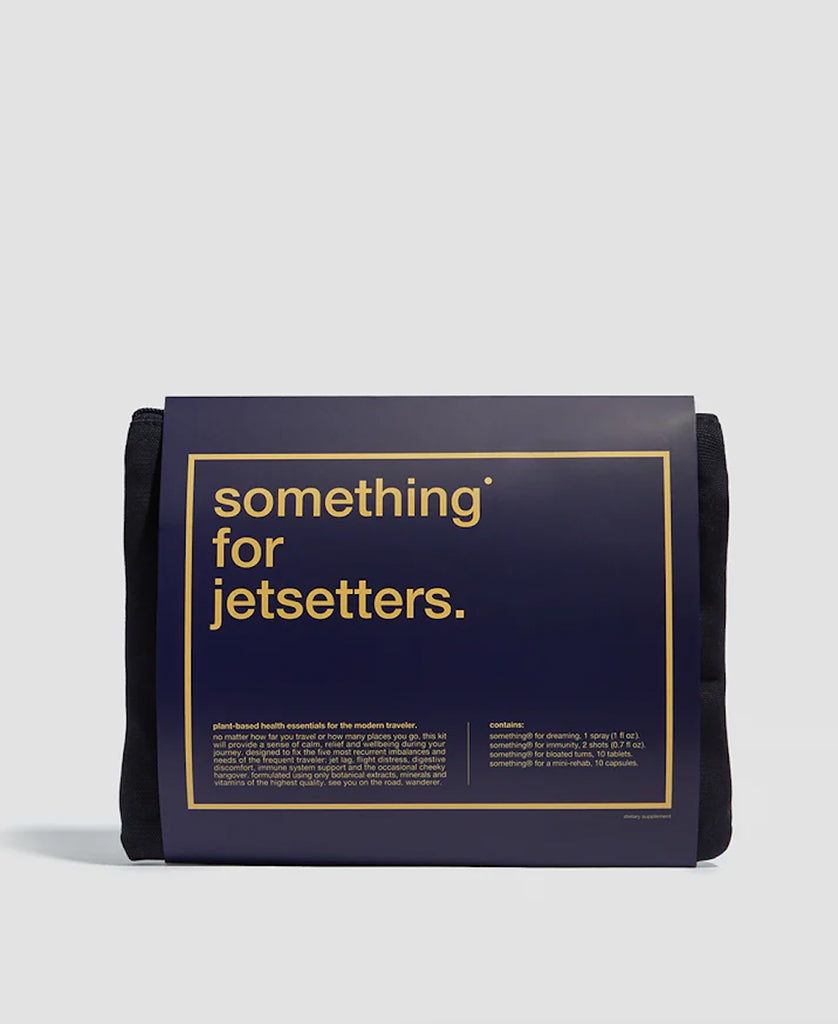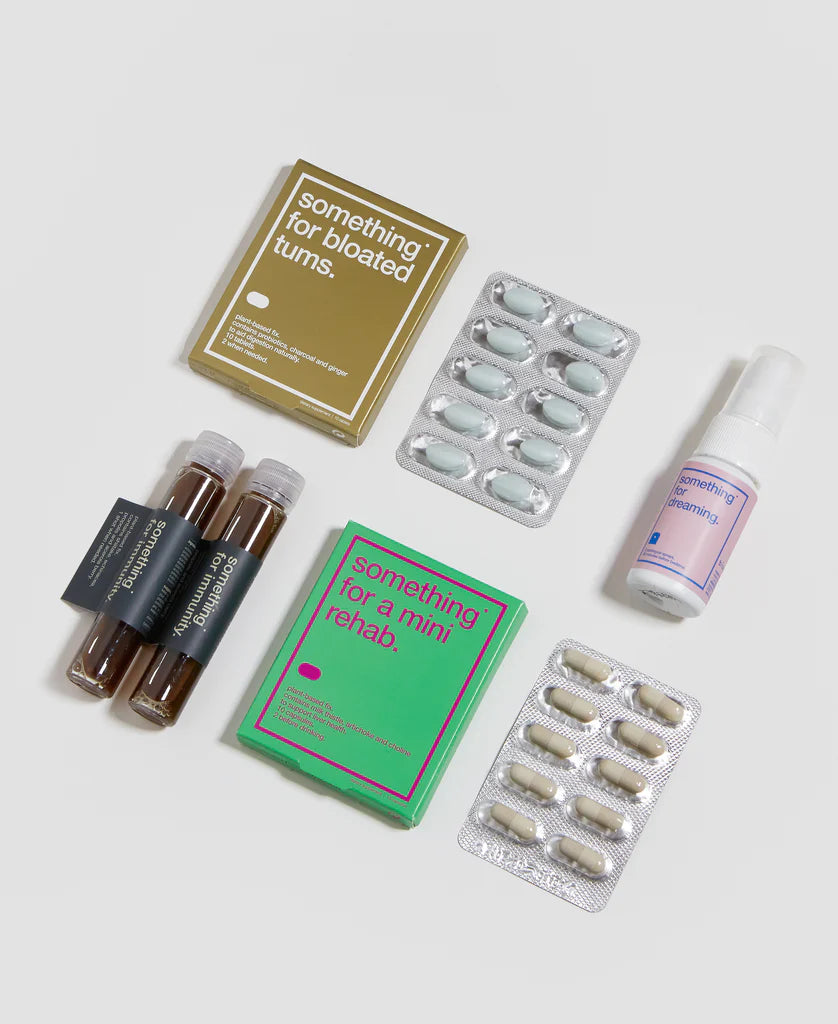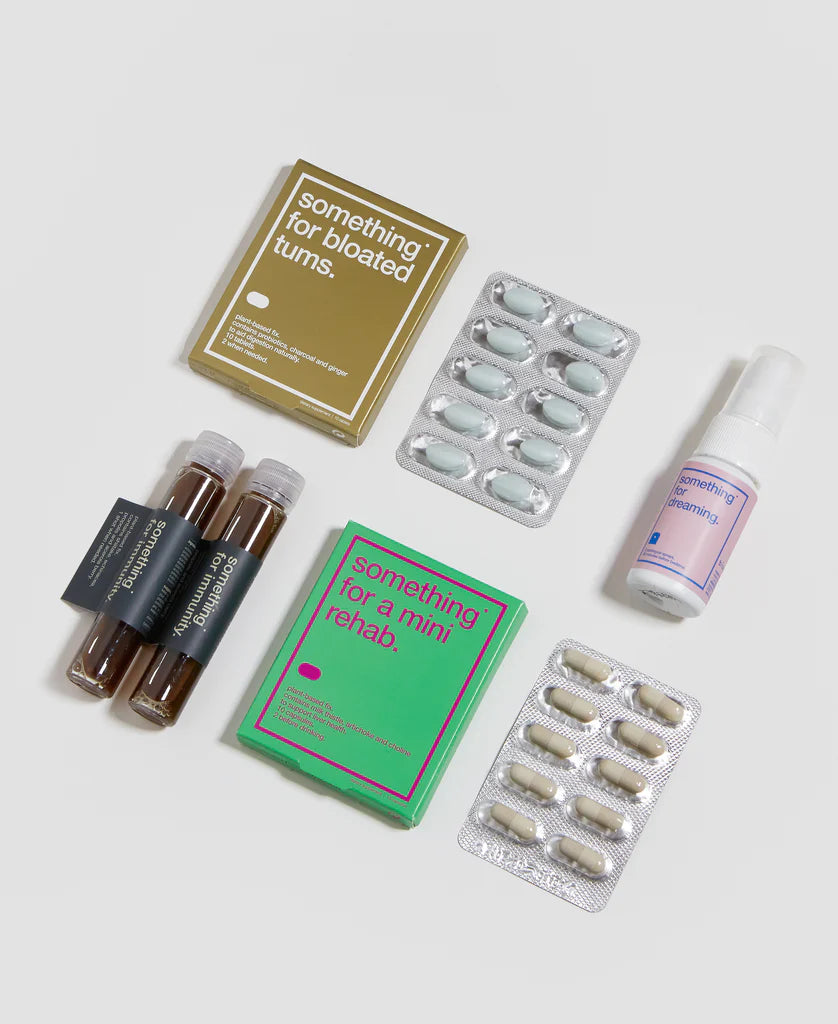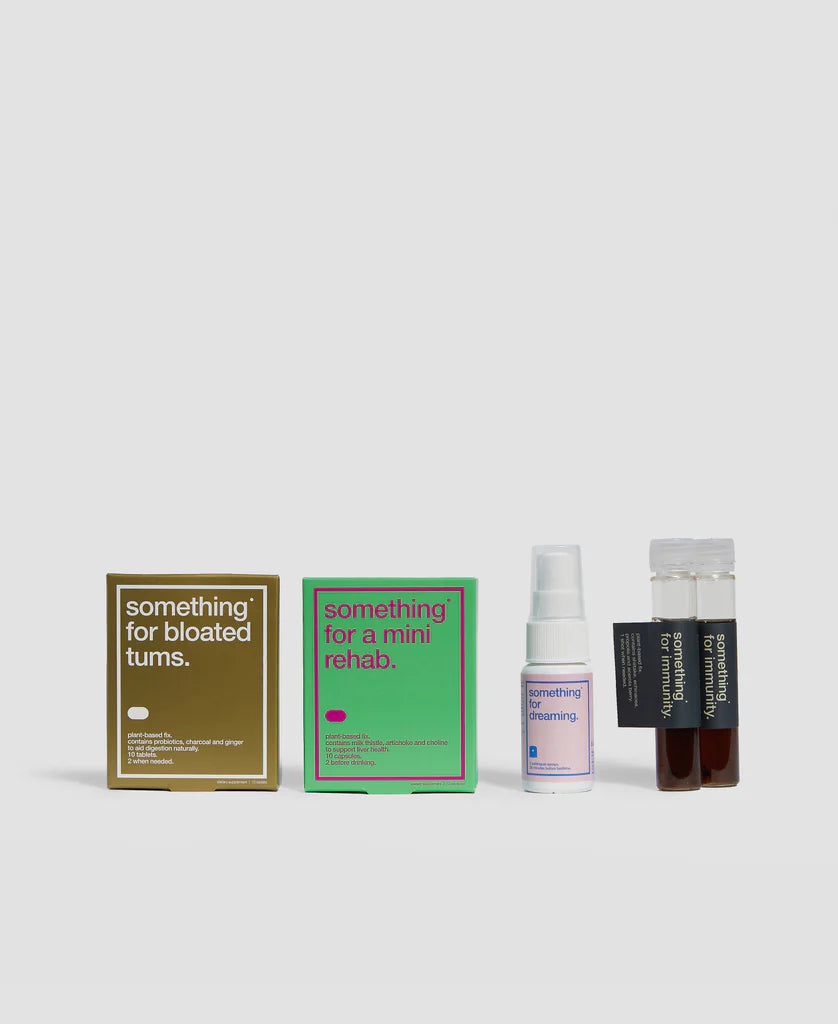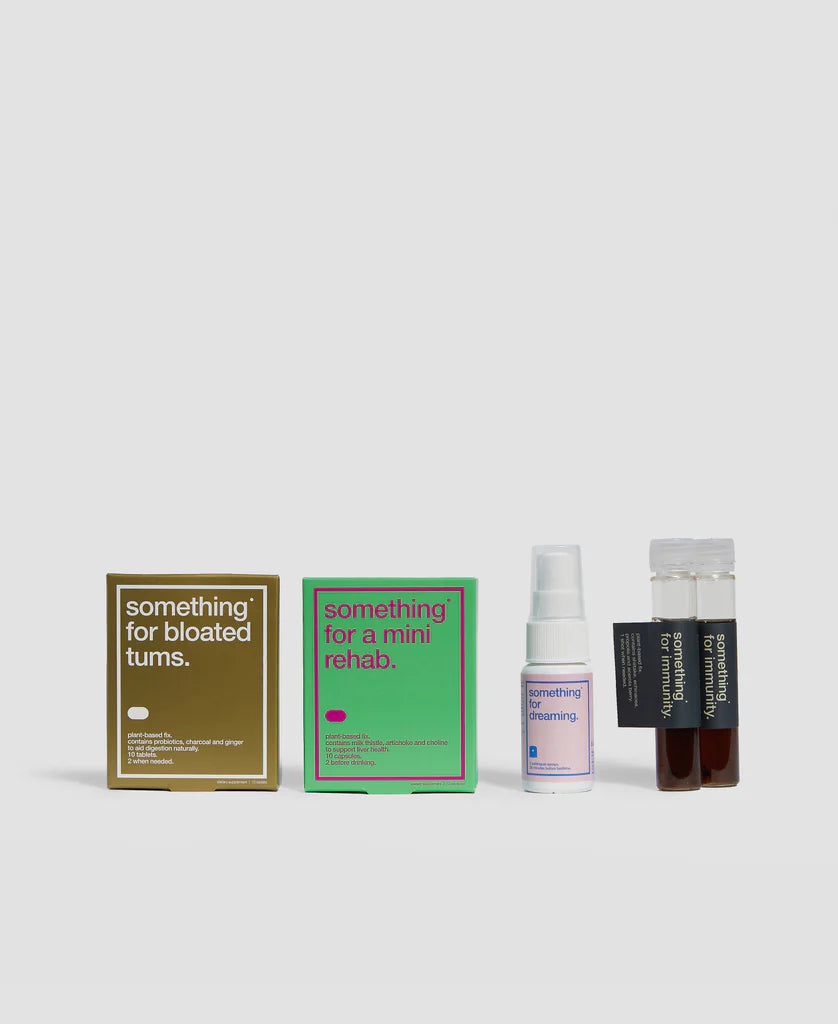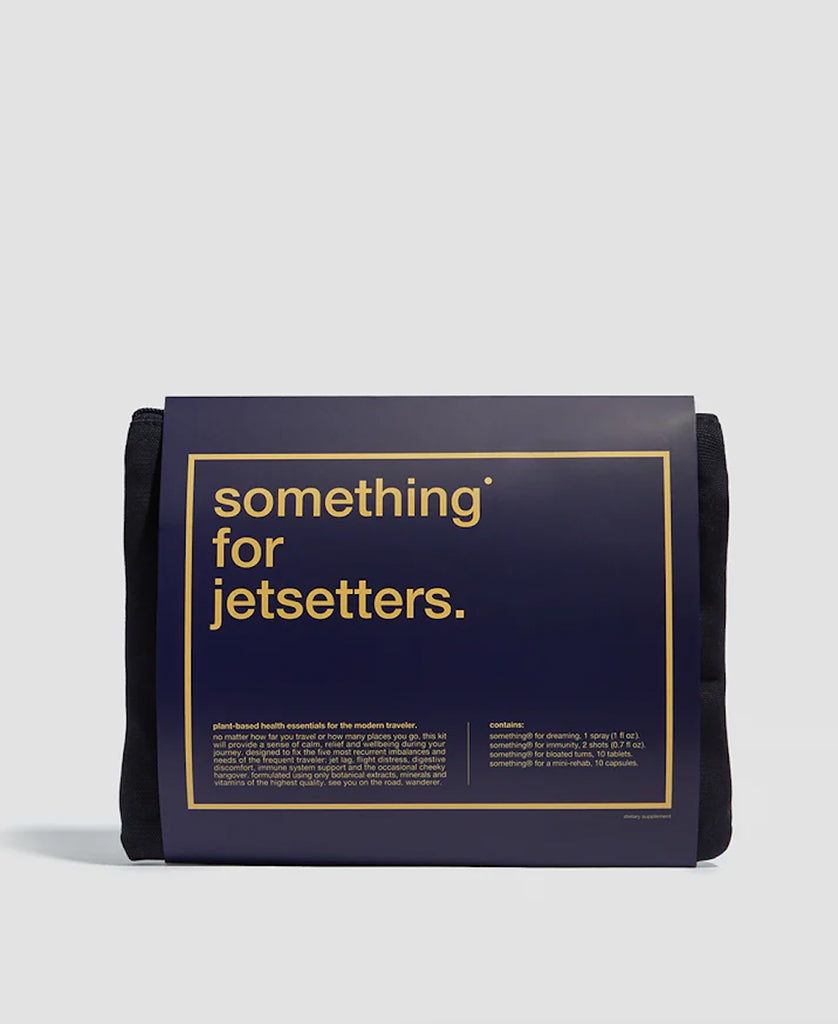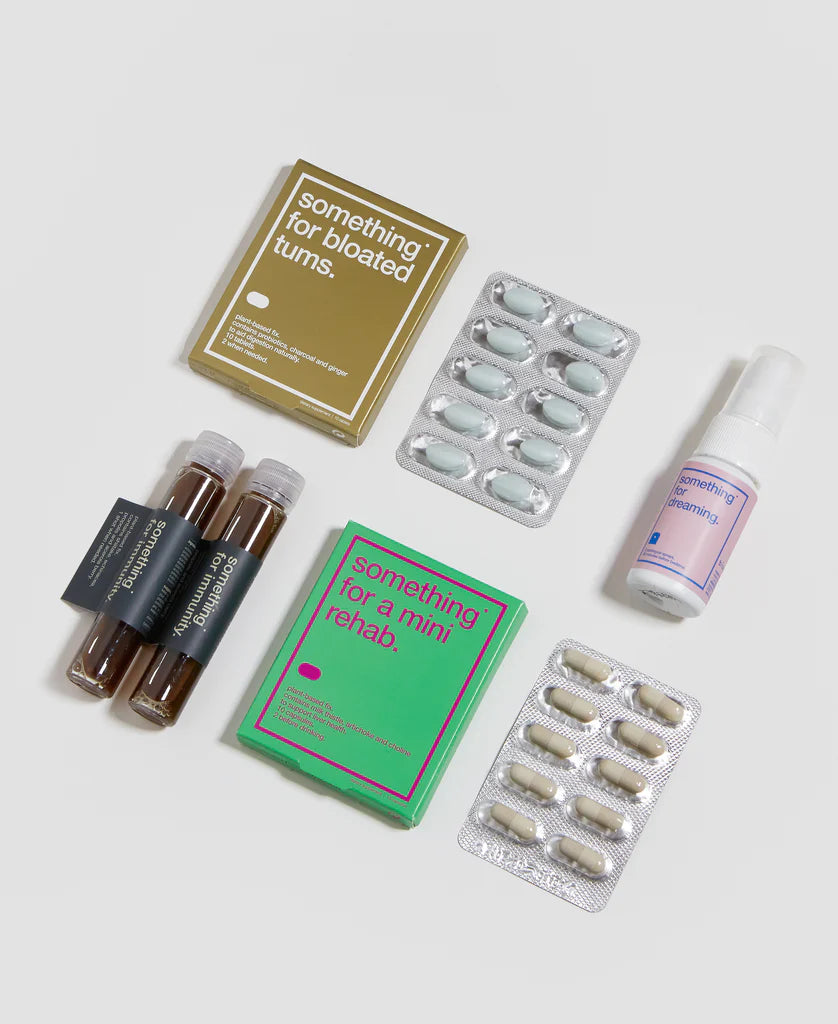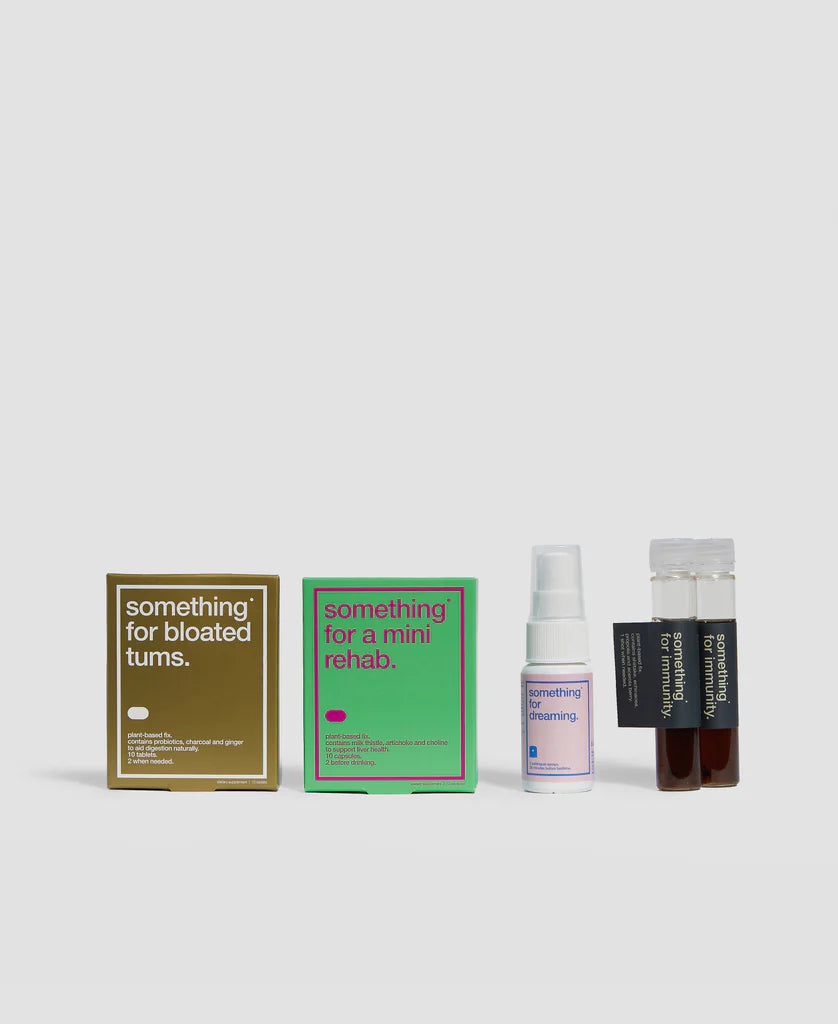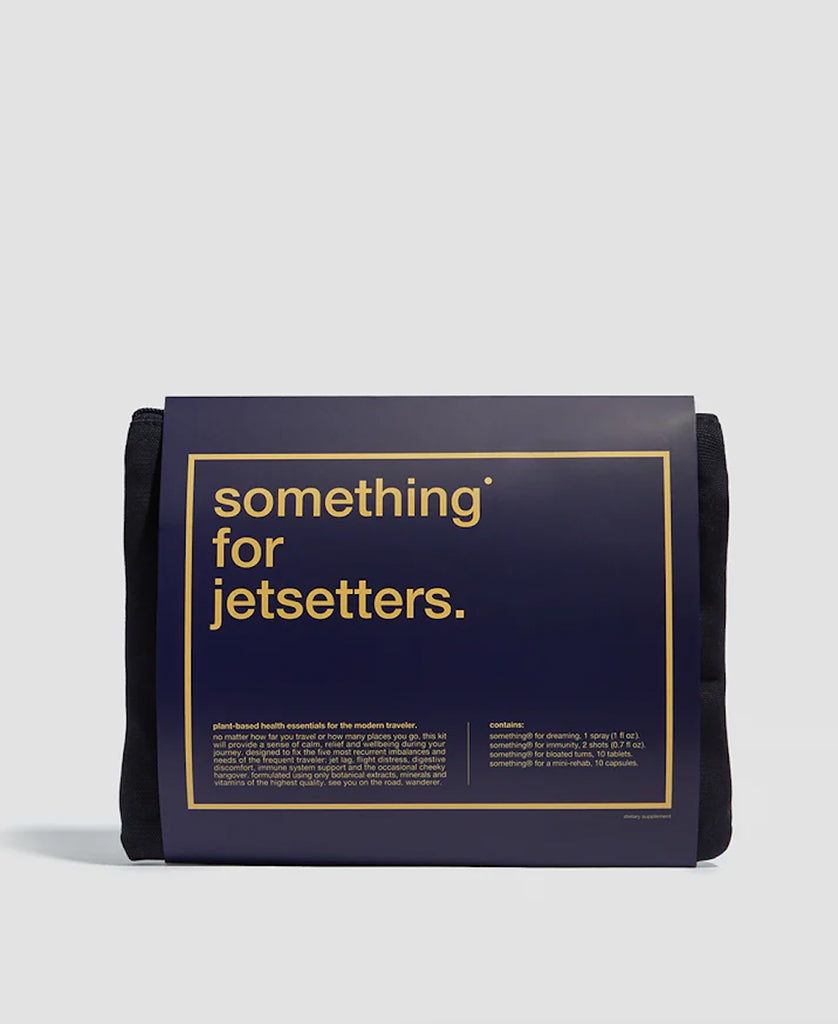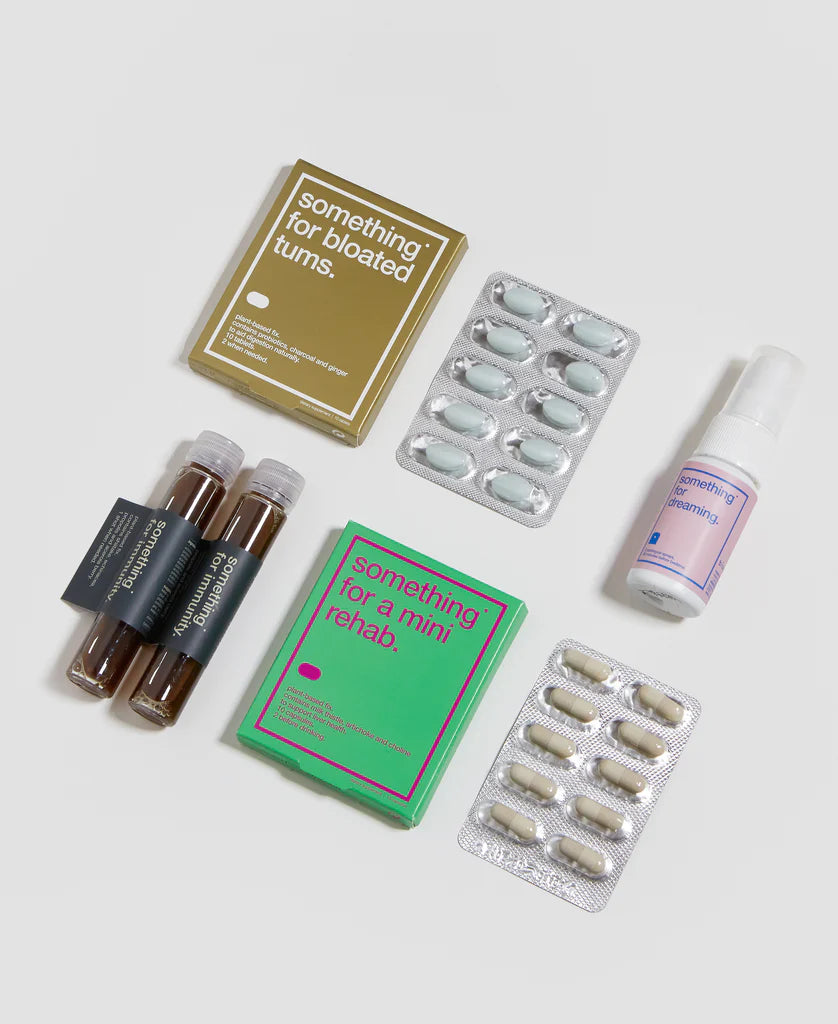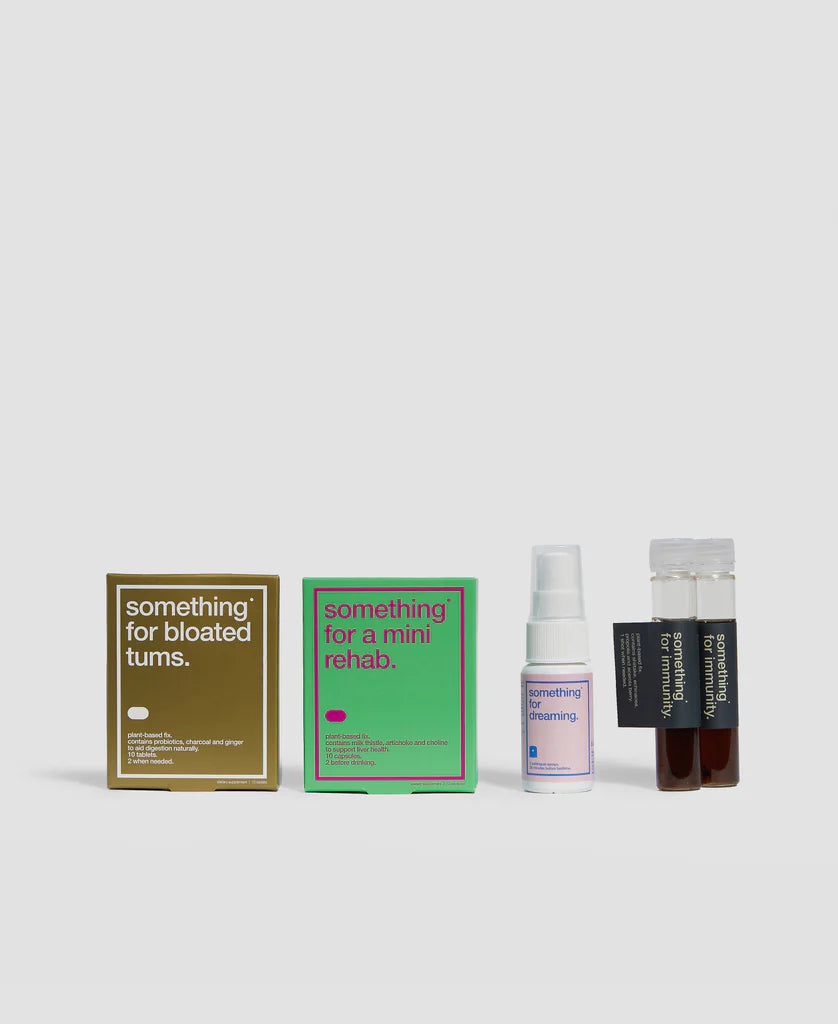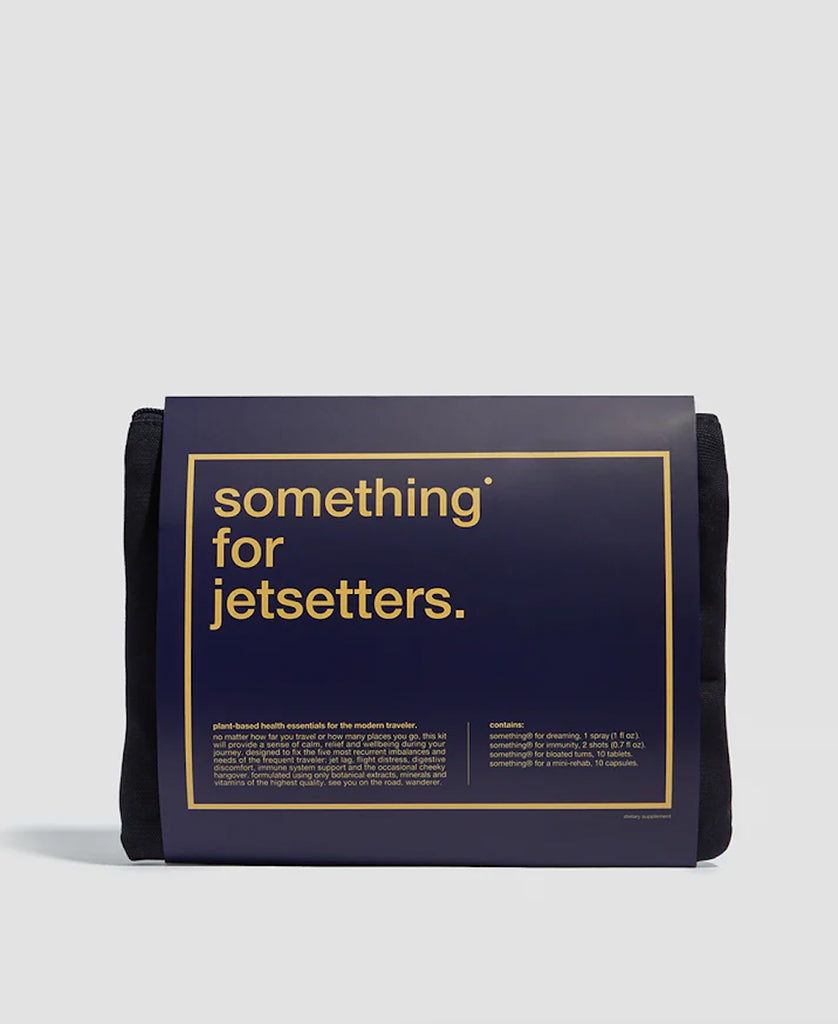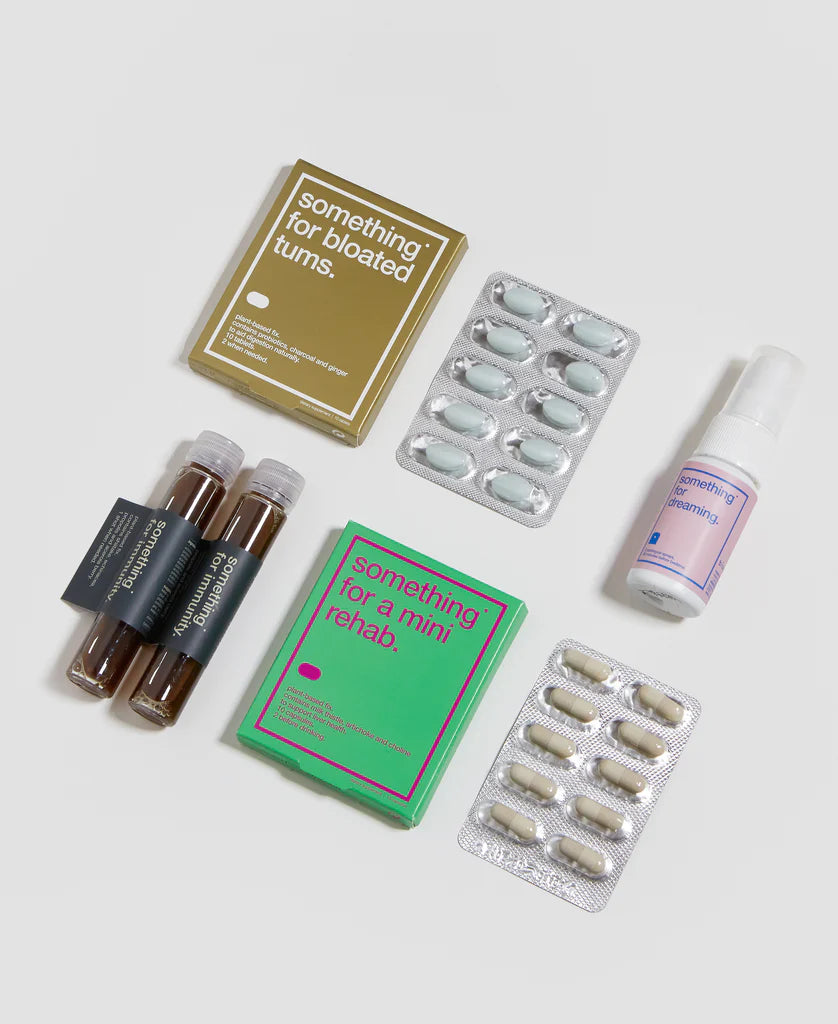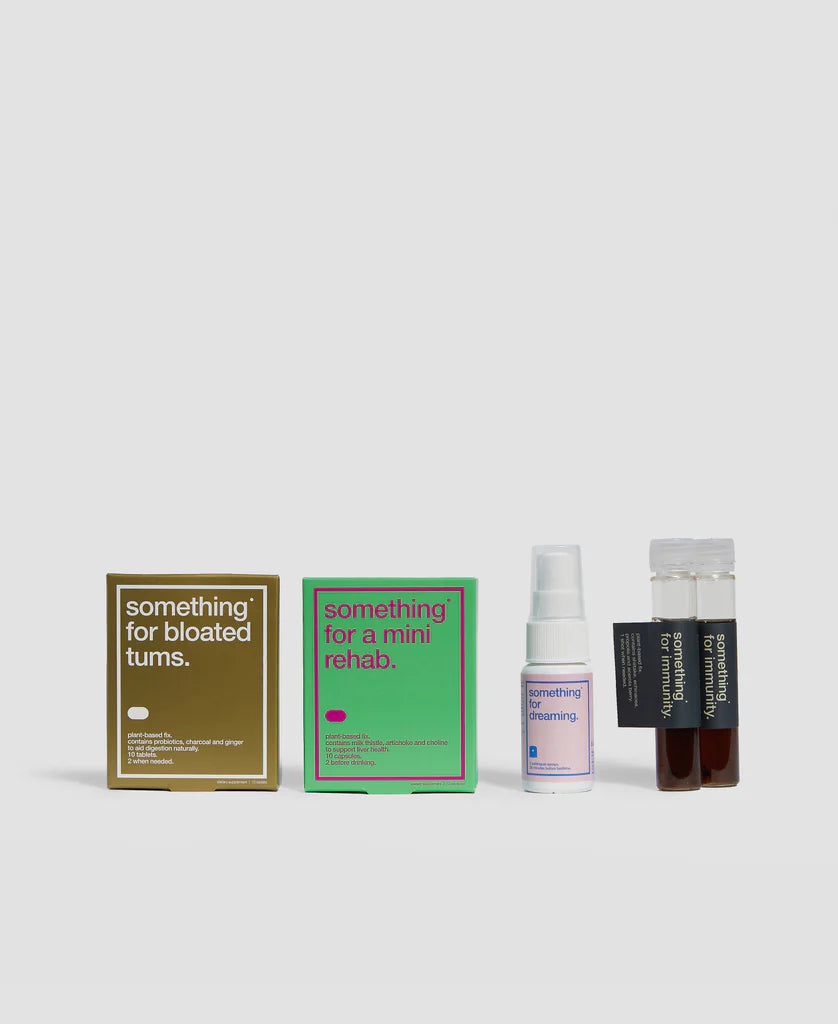 FOR JETSETTERS- BIOCOLLABS
 PLANT-BASED HEALTH ESSENTIALS FOR THE MODERN TRAVELER.
When you live with your head in the clouds, this kit will provide a sense of calm, relief and wellbeing to keep you grounded throughout your journey. Designed to fix the five most recurrent imbalances of the frequent flyer: jet lag, flight distress, poor digestion, weakened immune system and the occasional cheeky hangover. Formulated using only down-to-earth botanical extracts, minerals and vitamins of superlative quality. Let's take your health to new heights.
Contains: 
for dreaming- 1 spray x 30ml.
for mini-rehab- 10 capsules.
for bloated tums- 10 tablets.
for immunity- 2 shots x 15ml. 
MADE BY BIOCOL LABS