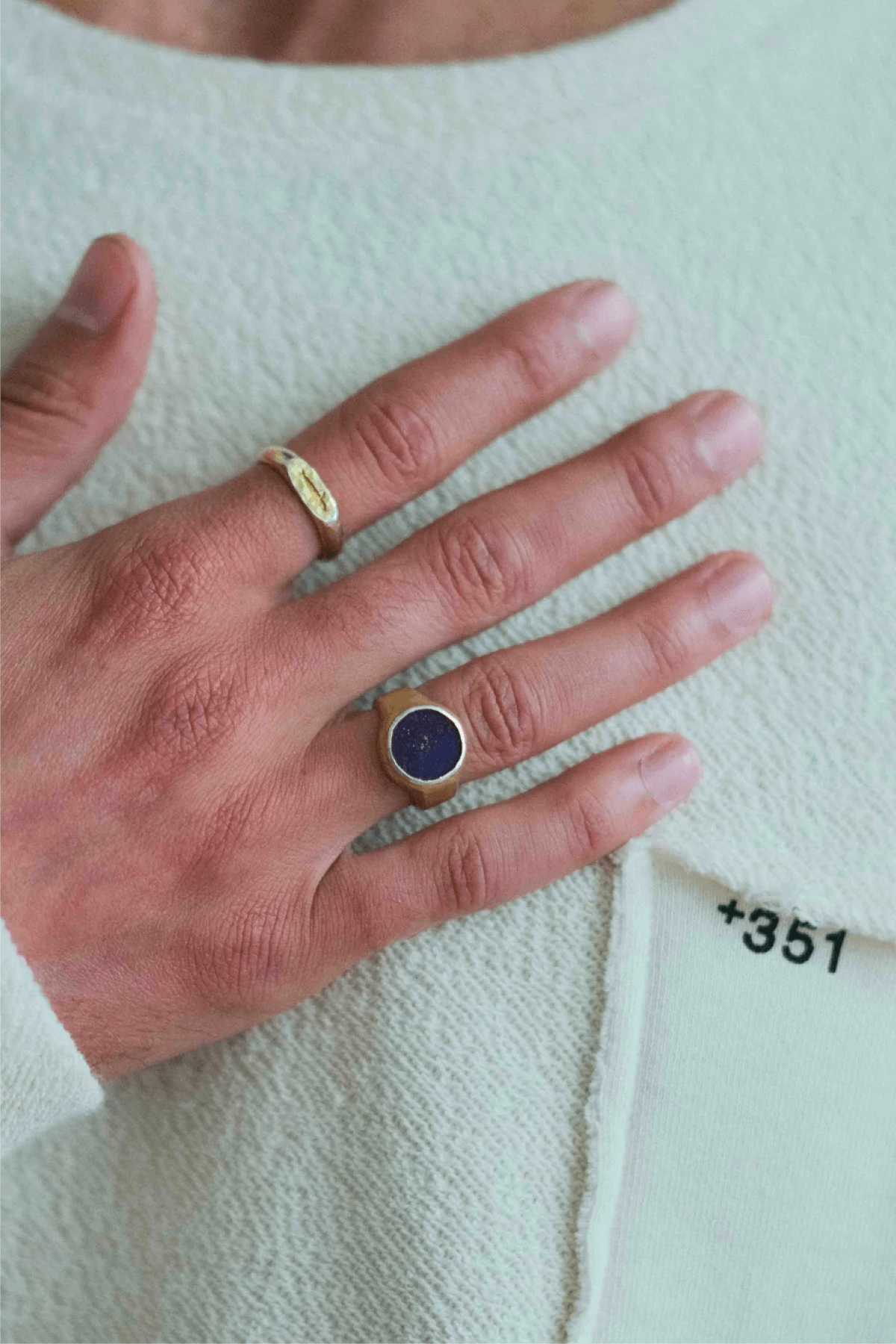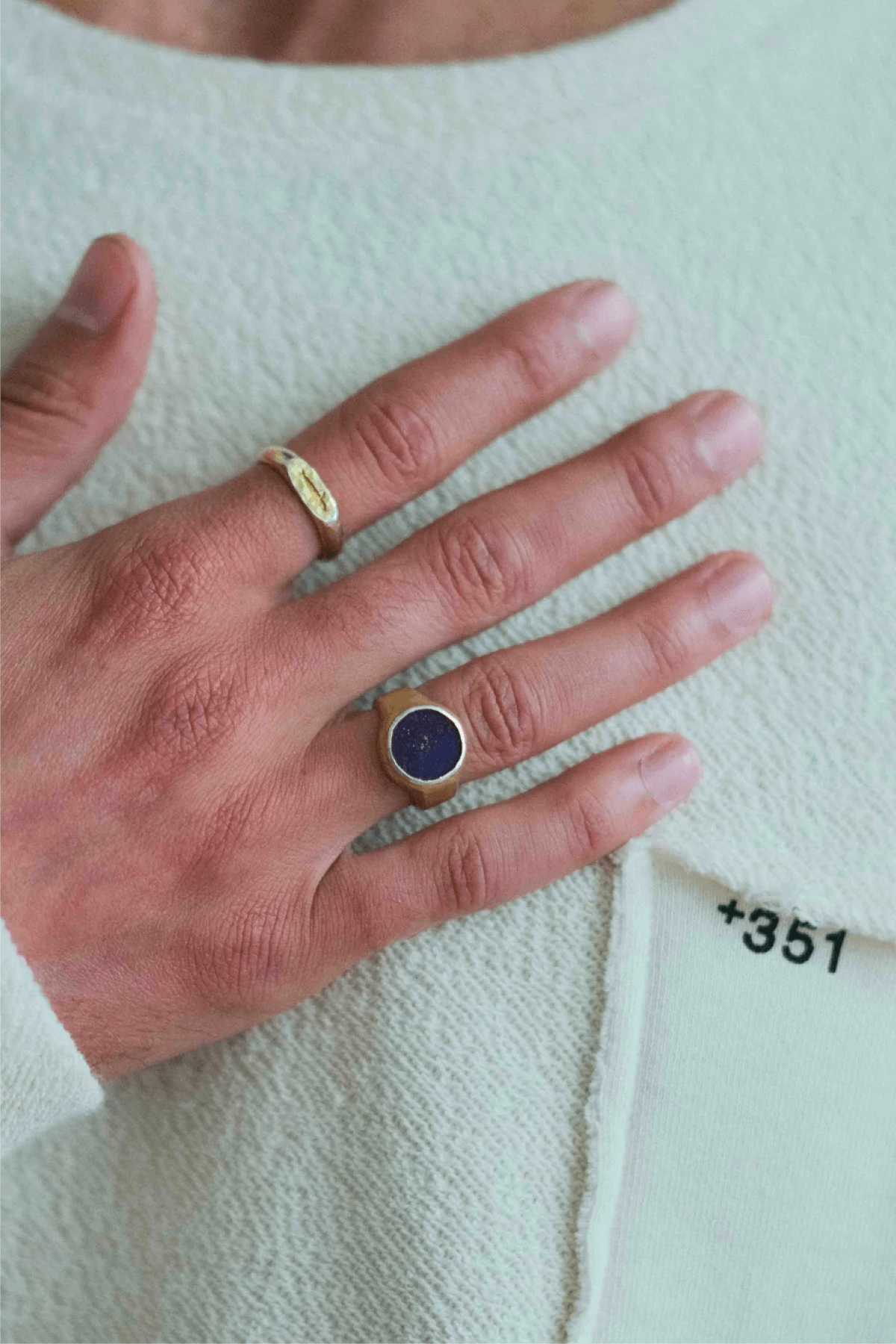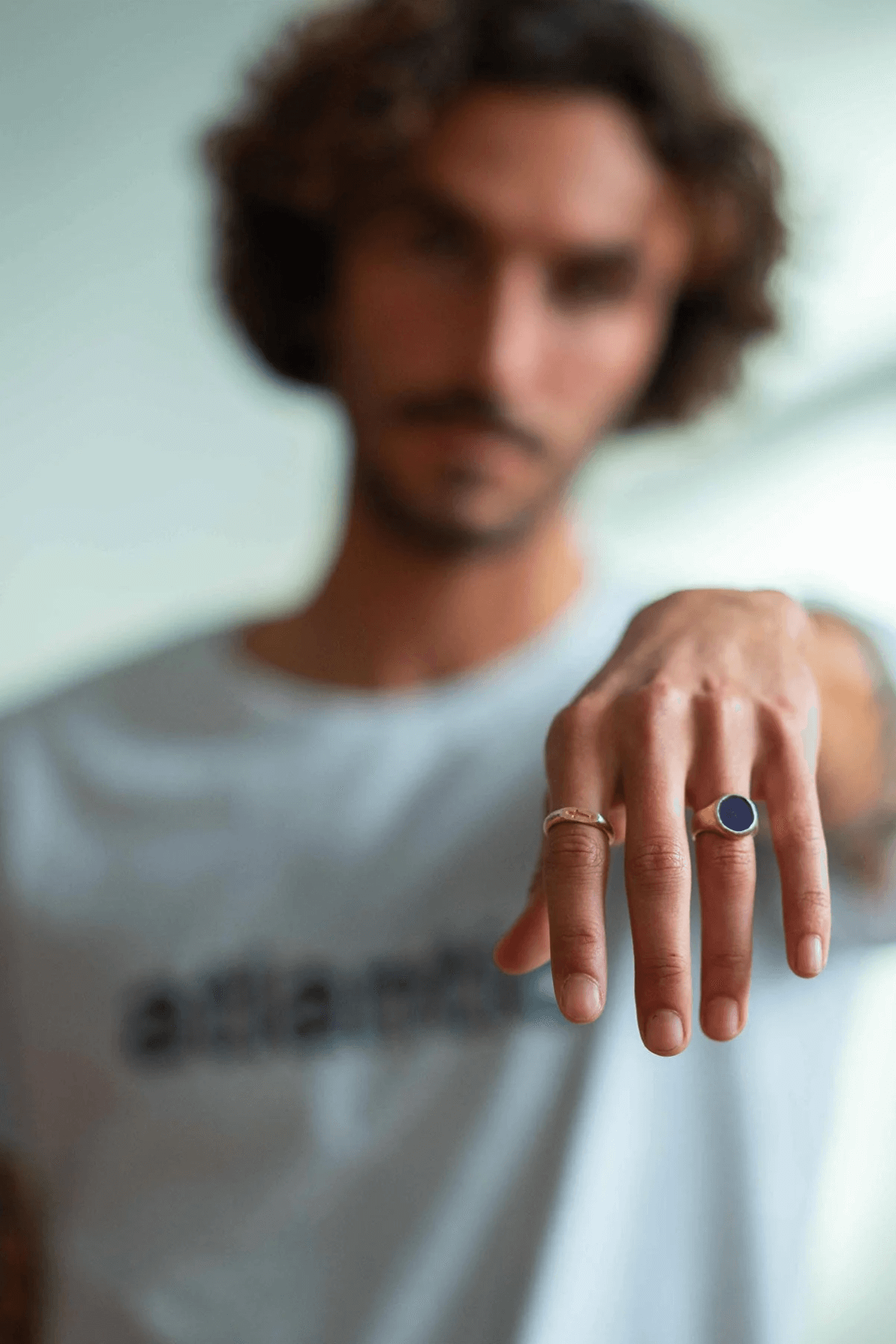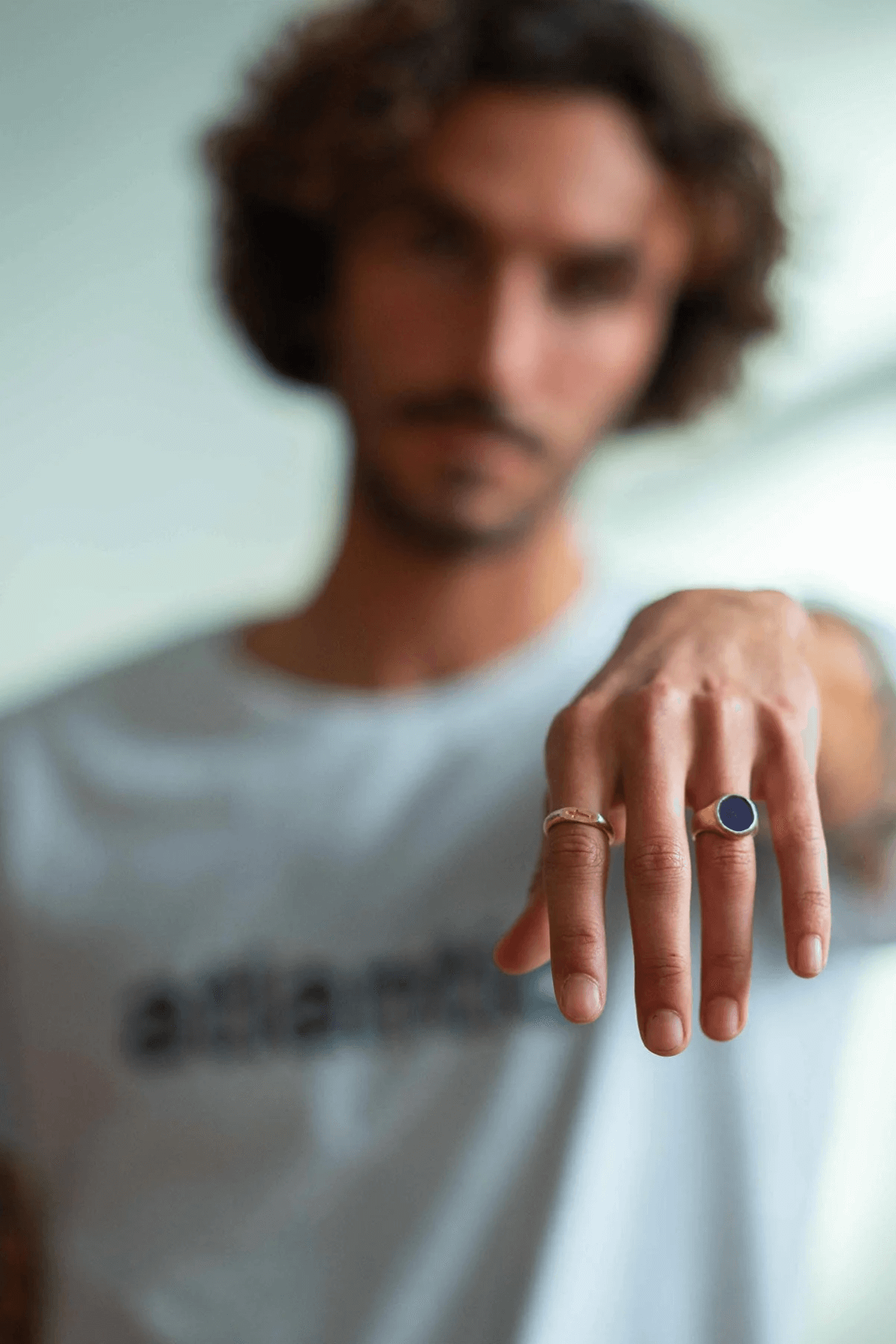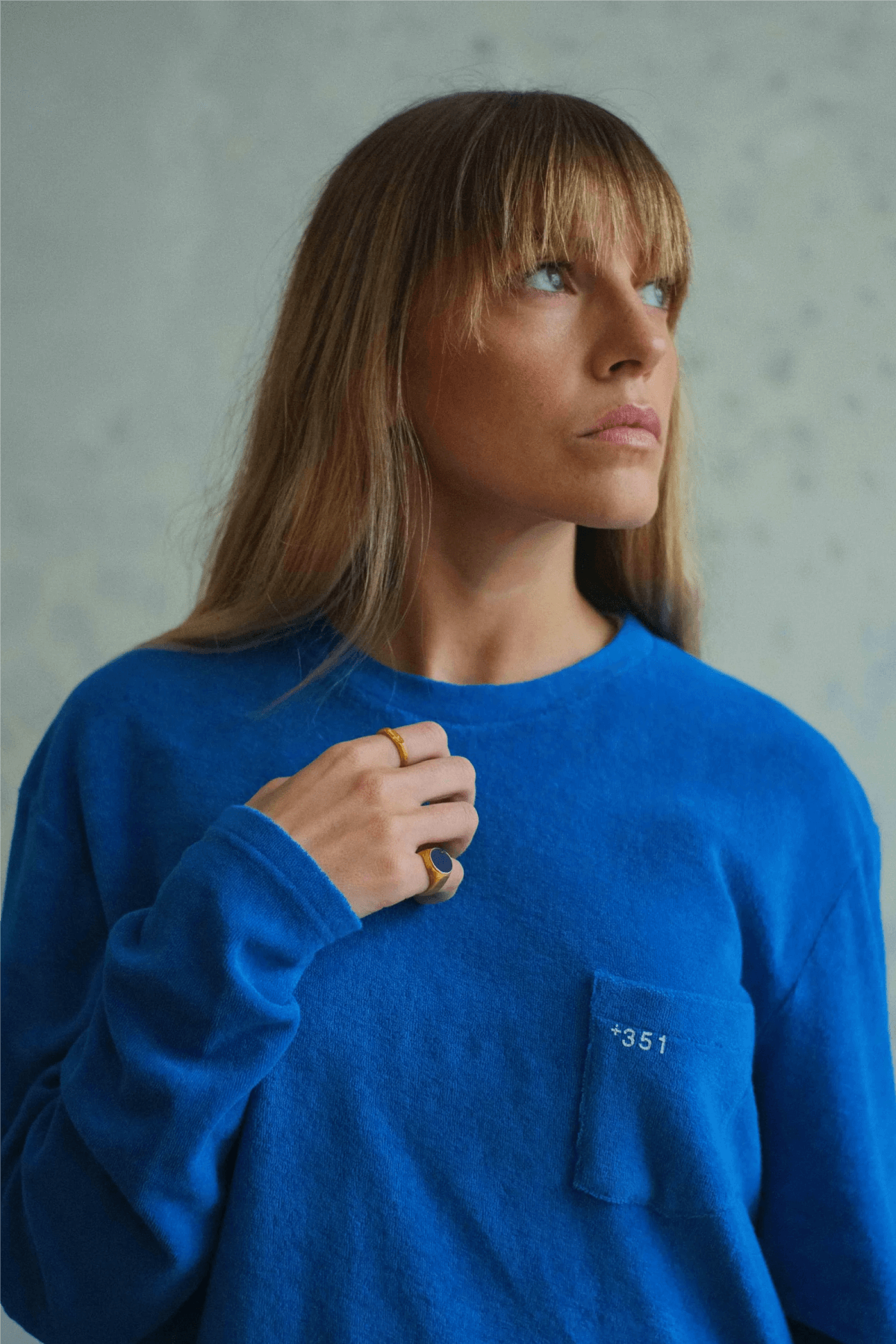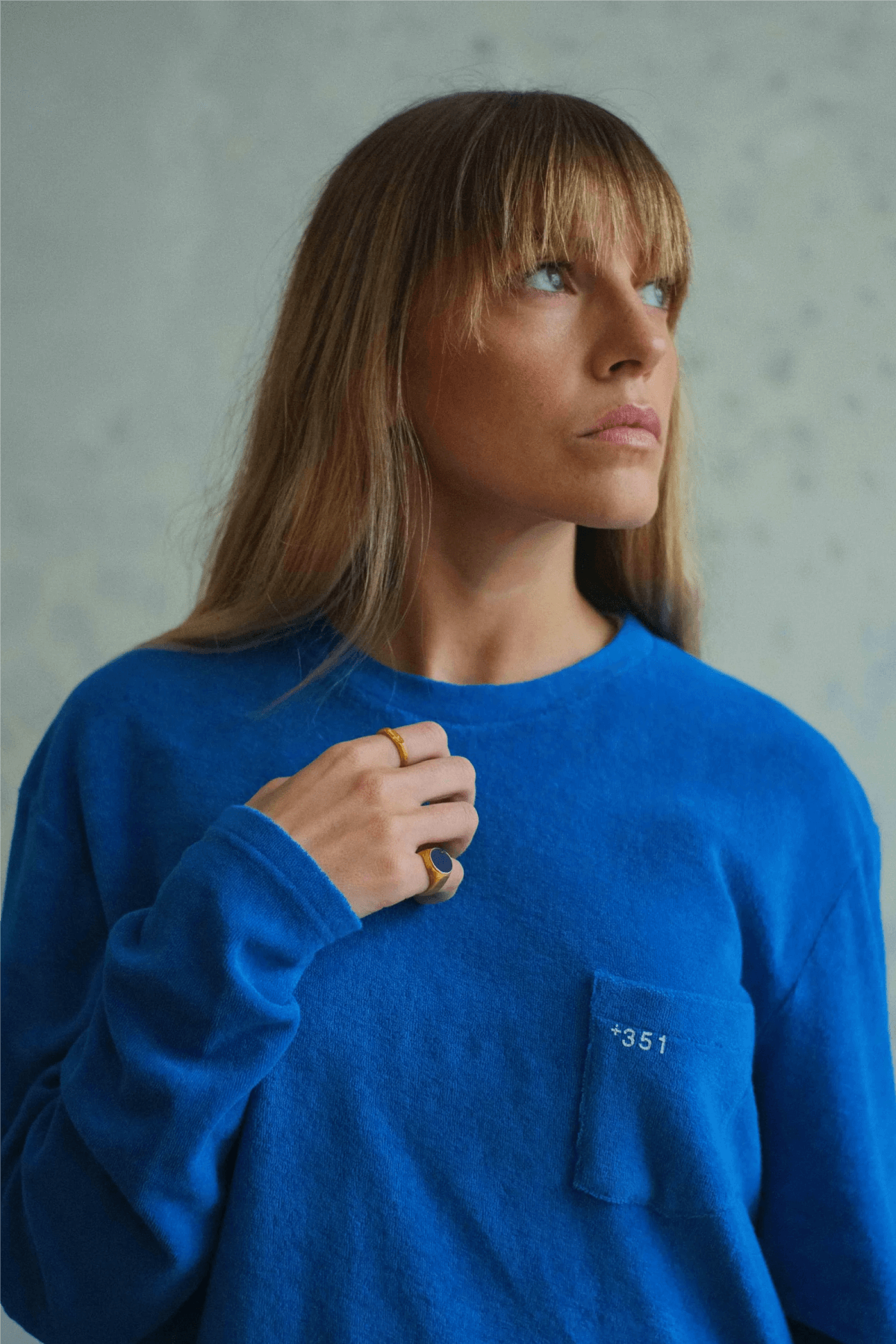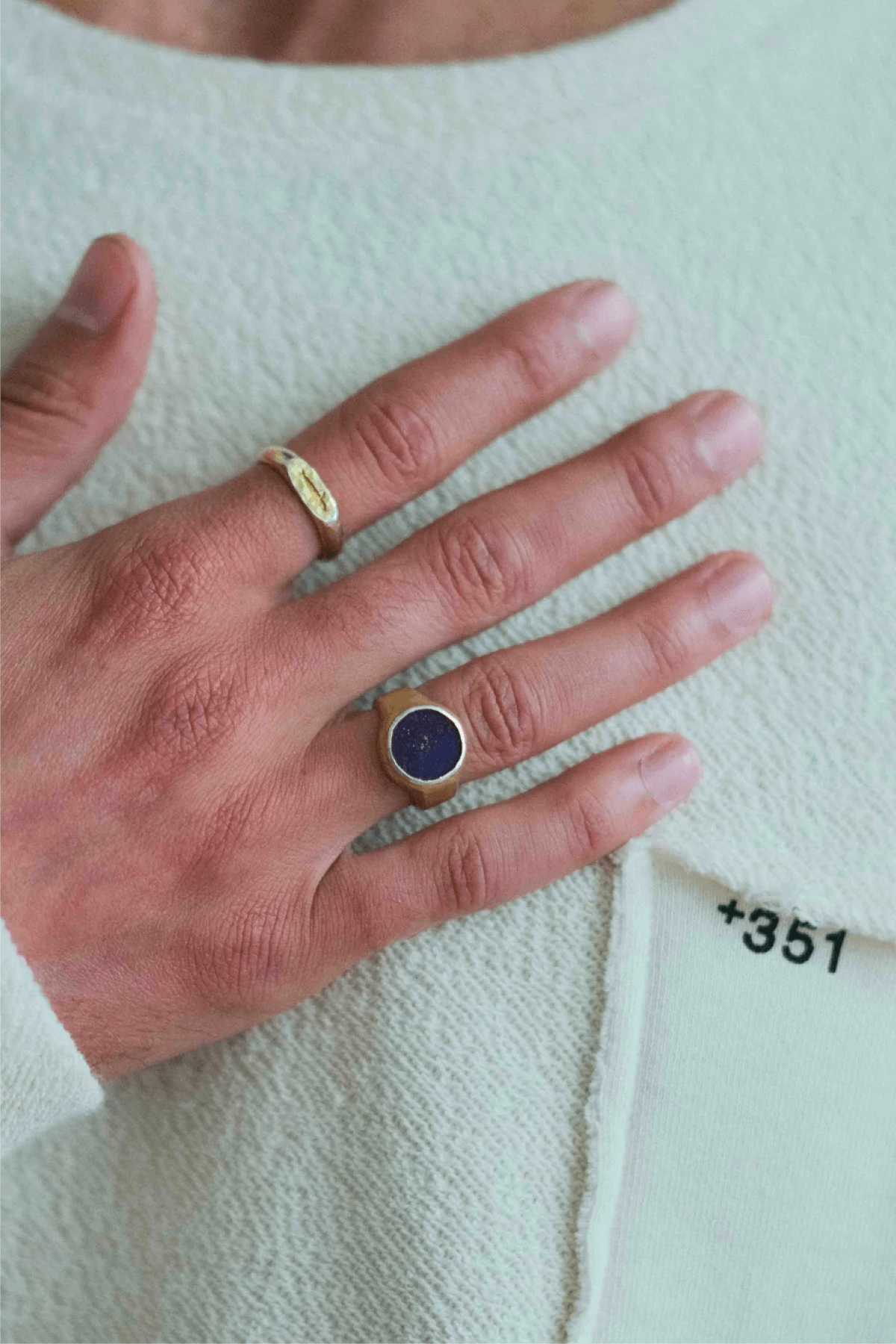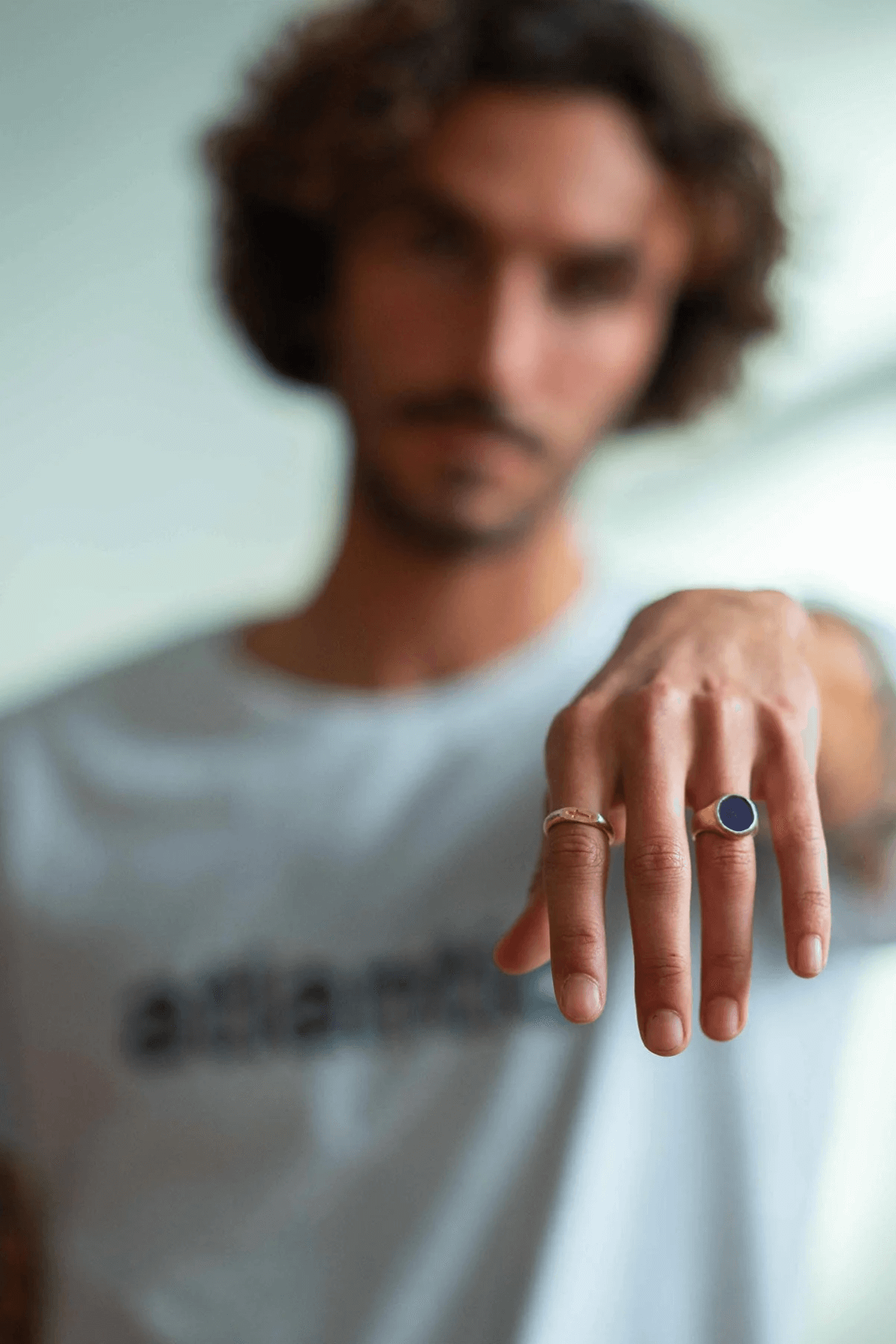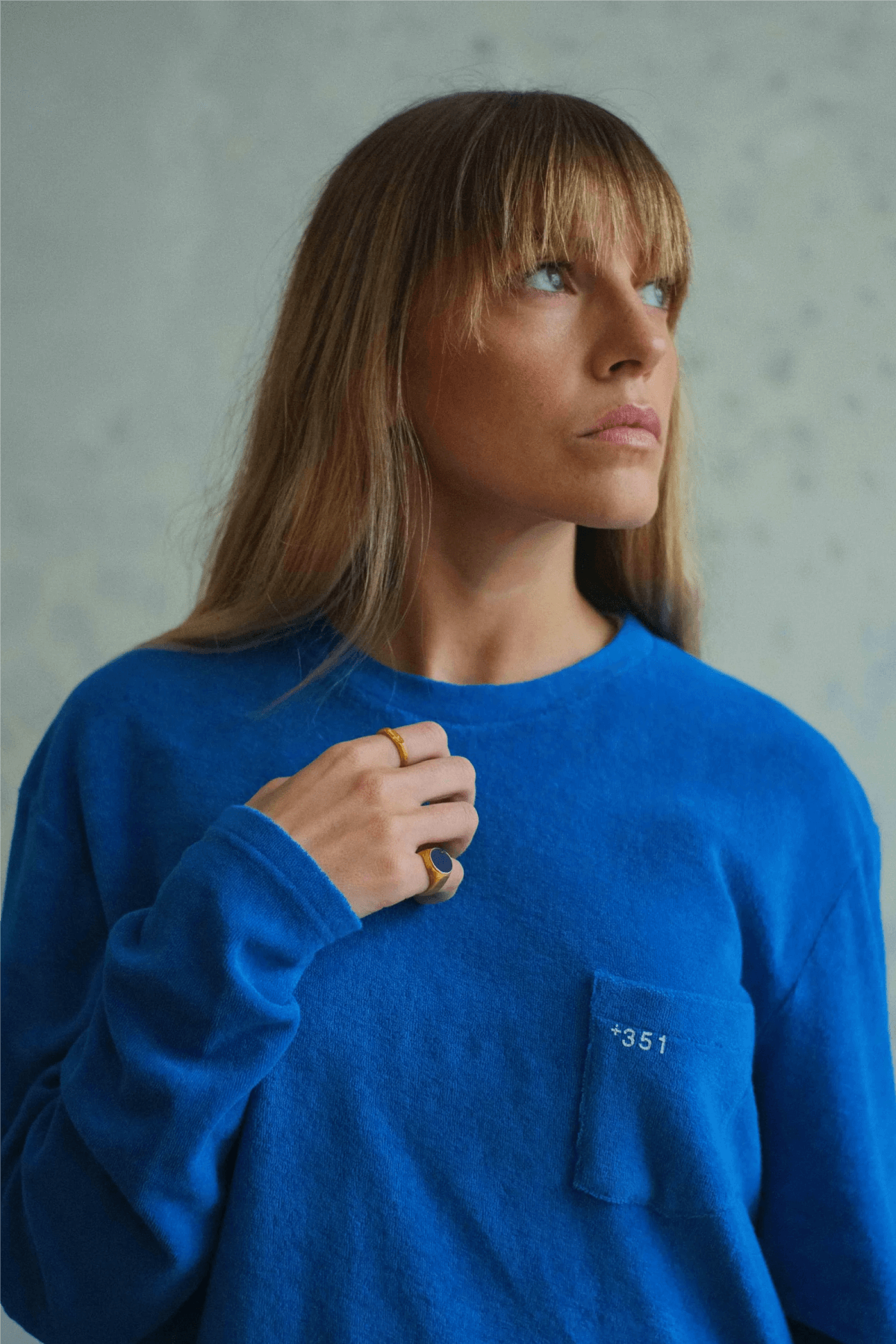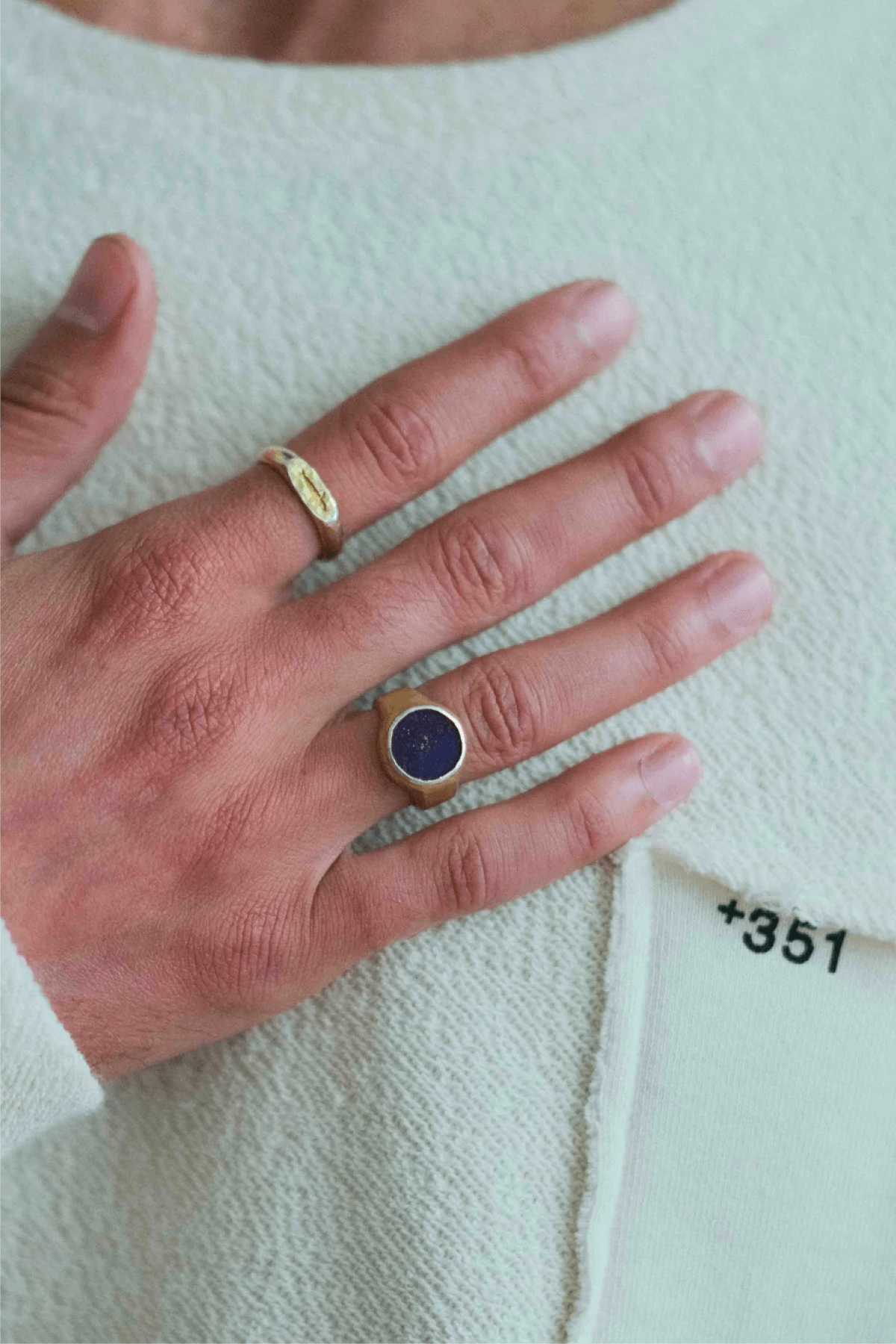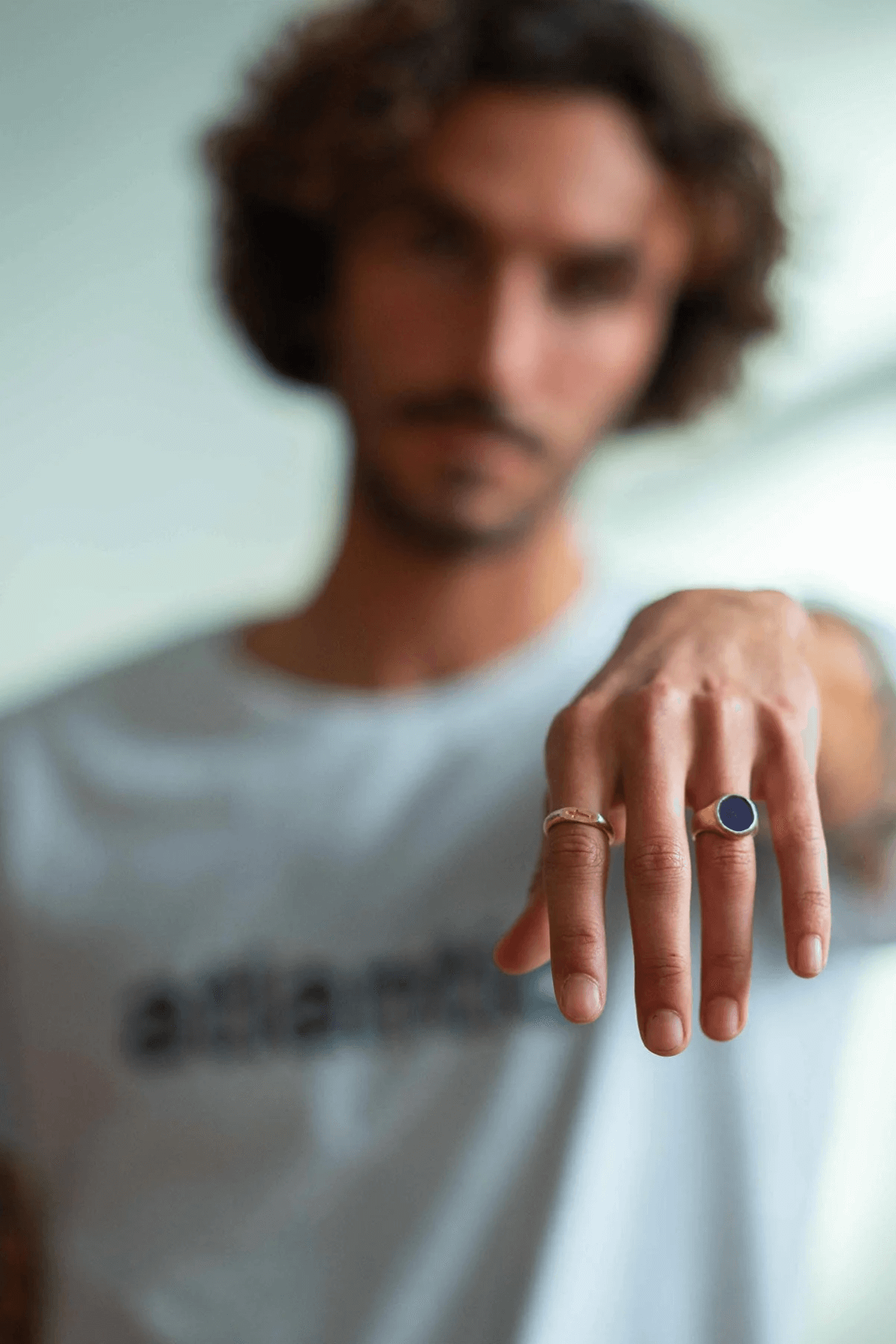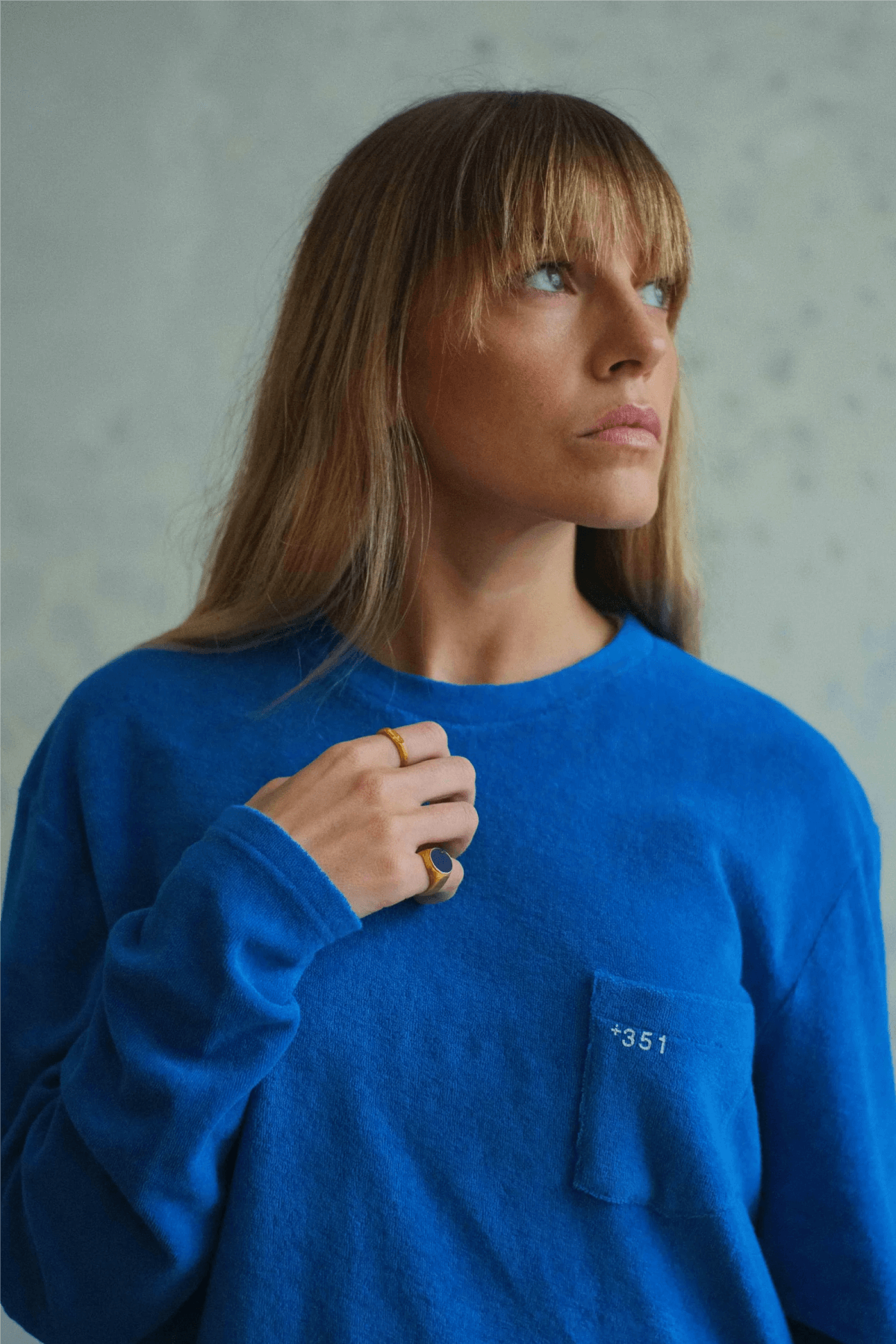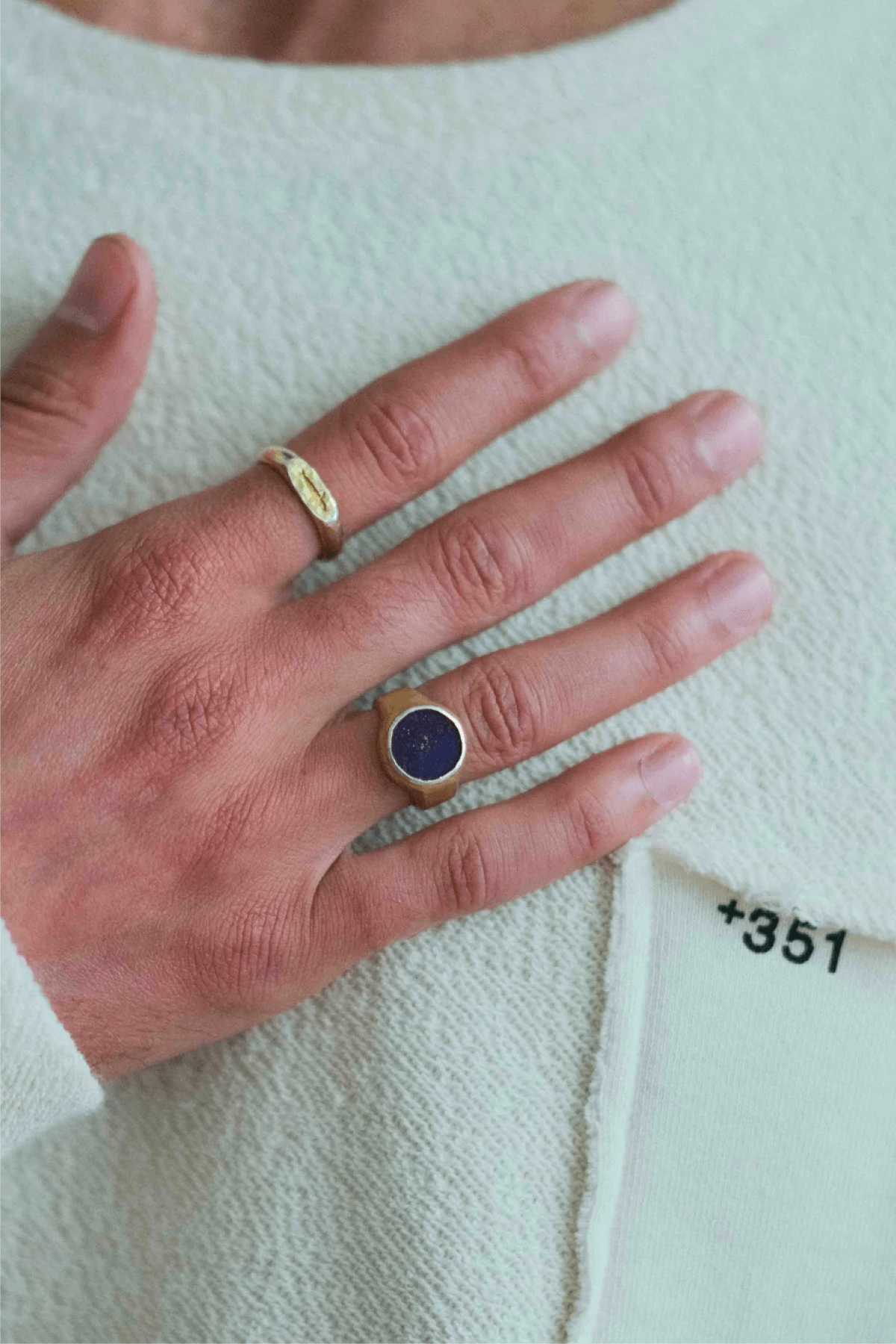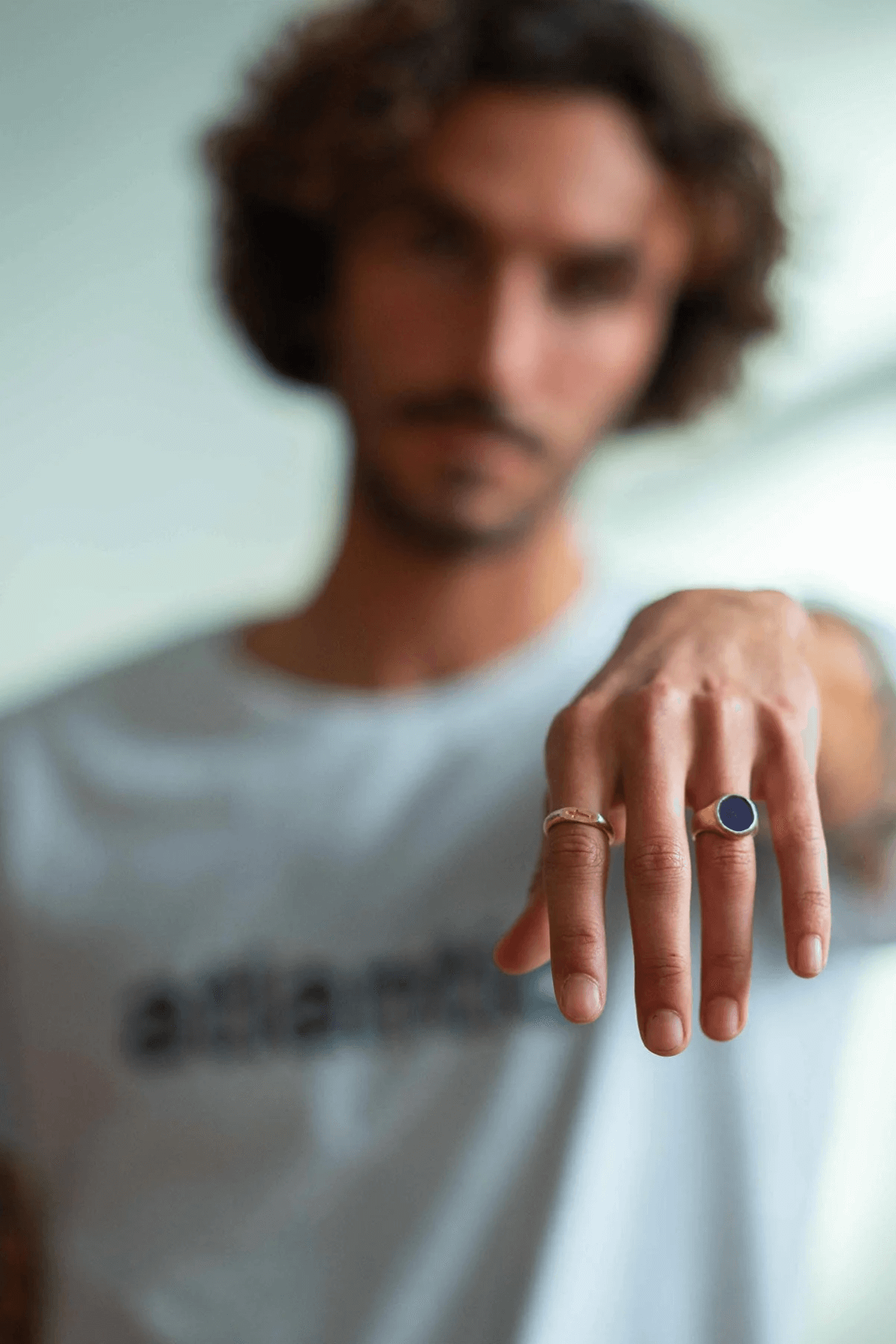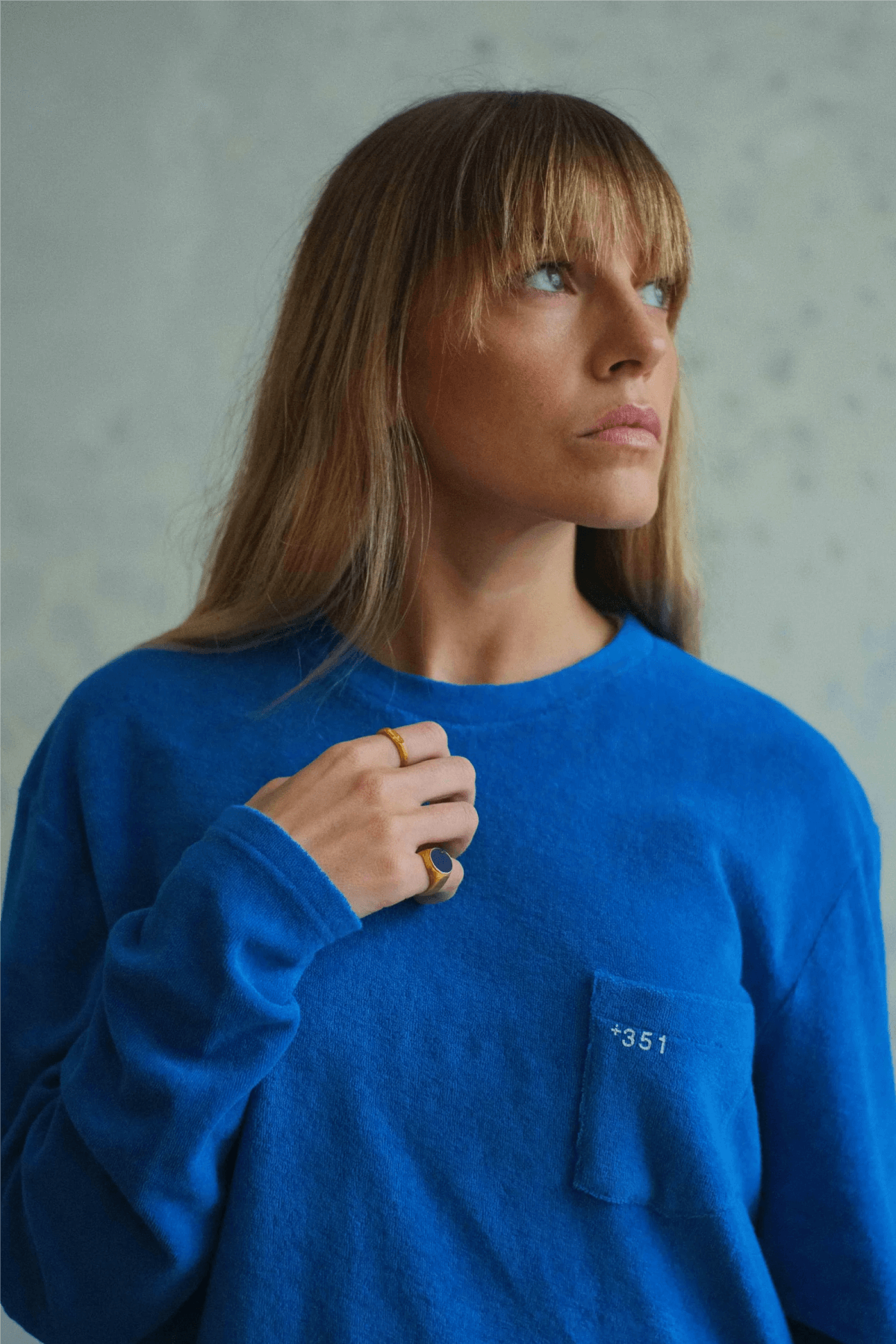 BLUE STONE RING
Our pieces are produced in small batches and handmade by artisans in northern Portugal who traditionally work with gold-plated silver, using the best materials and craft techniques. This ring features a locally sourced stone and has been designed to give you balance. Each piece is unique, so expect a slight change in size and shape.
Gold-plated silver
Made in Portugal
Gently wipe your jewelry with a soft cloth to maintain its shine. Avoid abrasive materials.
Store it in a dedicated box, away from sunlight and moisture, to prevent scratches.
Protect from chemicals, makeup, perfumes, and water exposure to preserve gold plating.
Natural wear and skin pH may change color over time, adding uniqueness.
Contact us for re-plating if you notice fading. Additional charges may apply.
Our pieces are one of a kind. Designed in Lisbon, they are made in northern Portugal using the best materials and artisanal techniques, a testament to our heritage.
All orders are dispatched via DHL Express (International) or CTT (Portugal). Once your order is shipped, we'll email you the tracking number. Orders typically ship within 1-3 business days.

Free Shipping:
- Portugal: Enjoy free shipping on orders over 100€ or free pick-up in our Cais do Sodré store.
- Rest of the World: Free shipping on orders over 120€.

RETURNS & EXCHANGES: 30 days
For returns or exchanges, please contact [email protected].
In Portugal and Germany, returns and exchanges are free for all orders. For additional details, refer to our Shipping and Return policies.