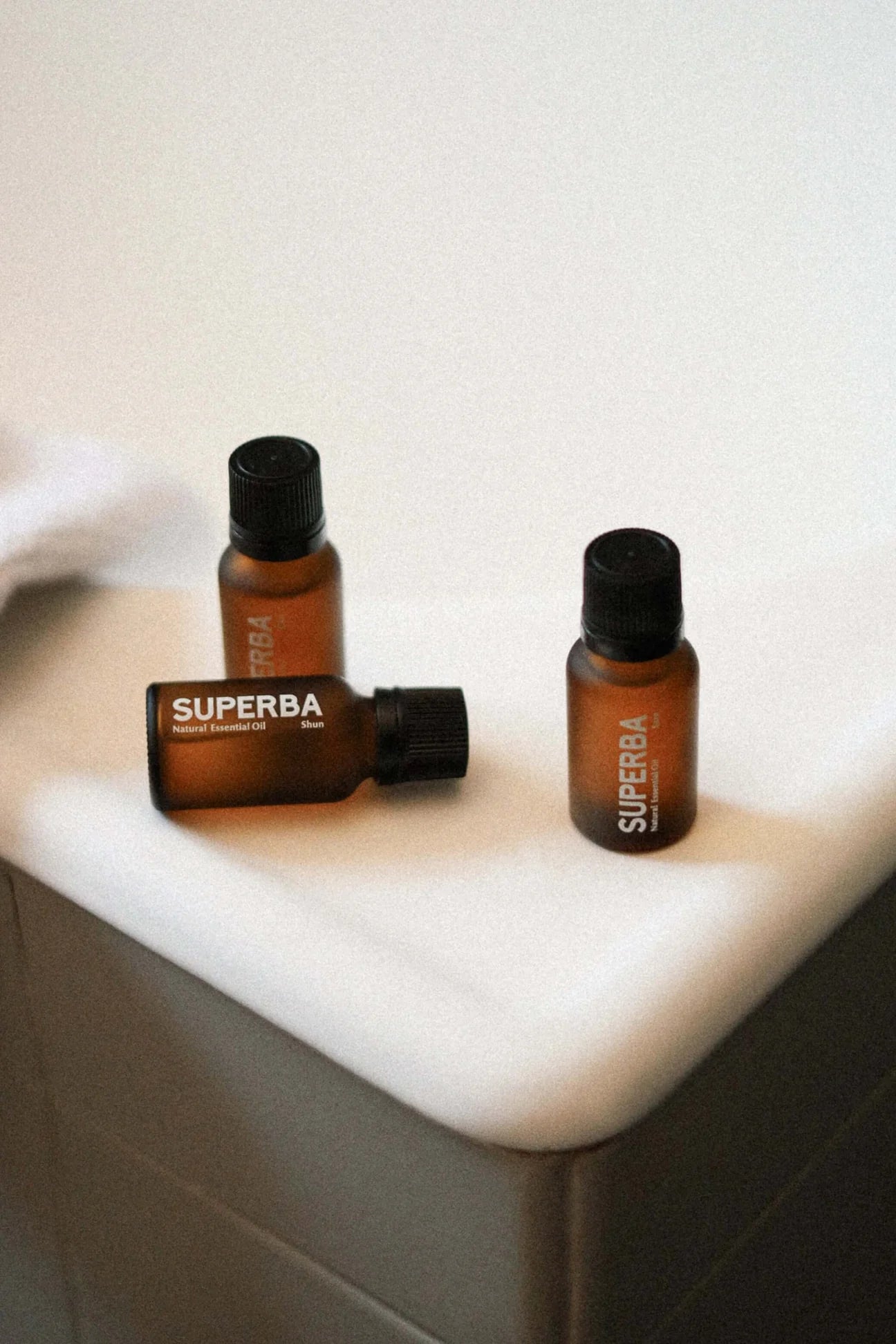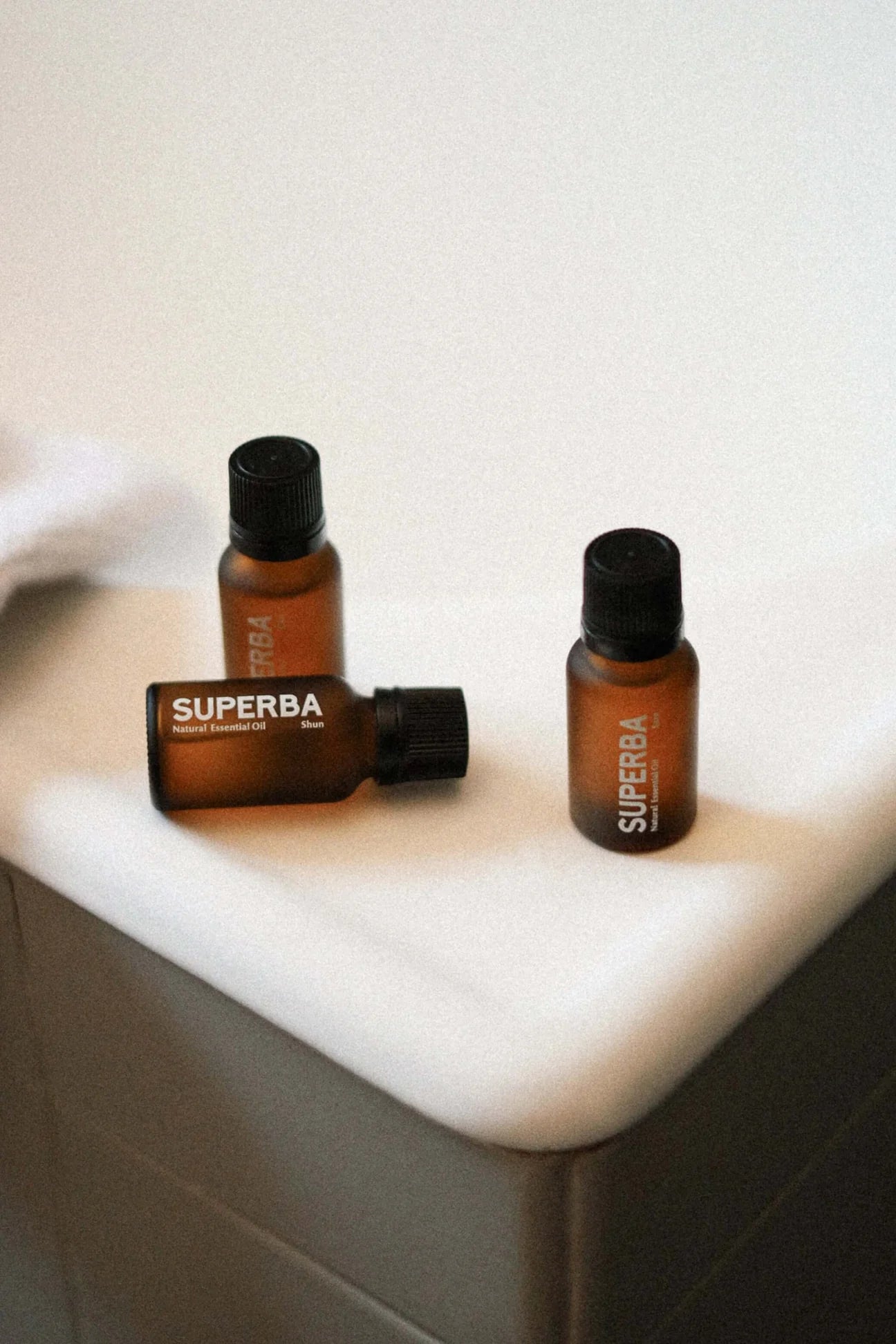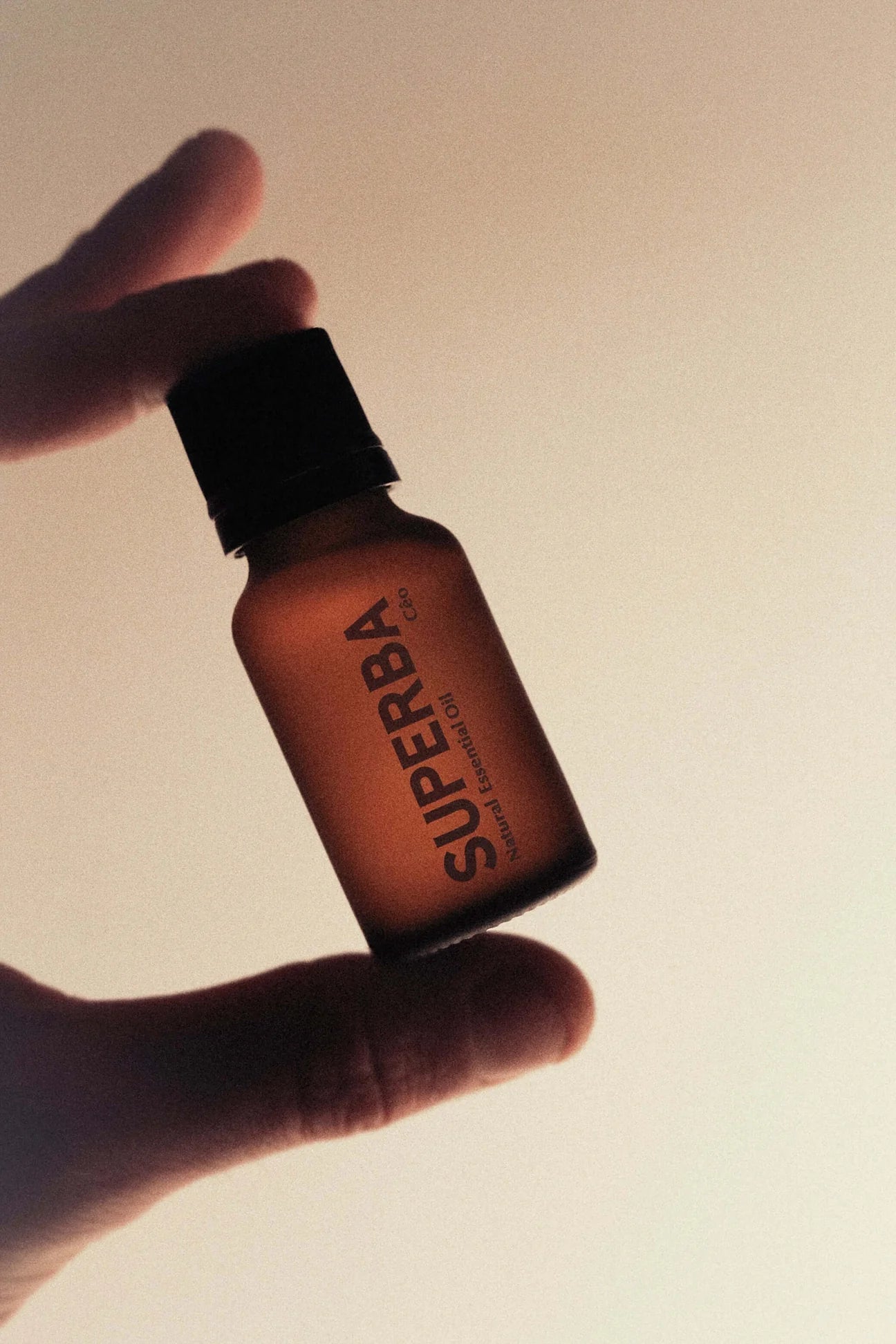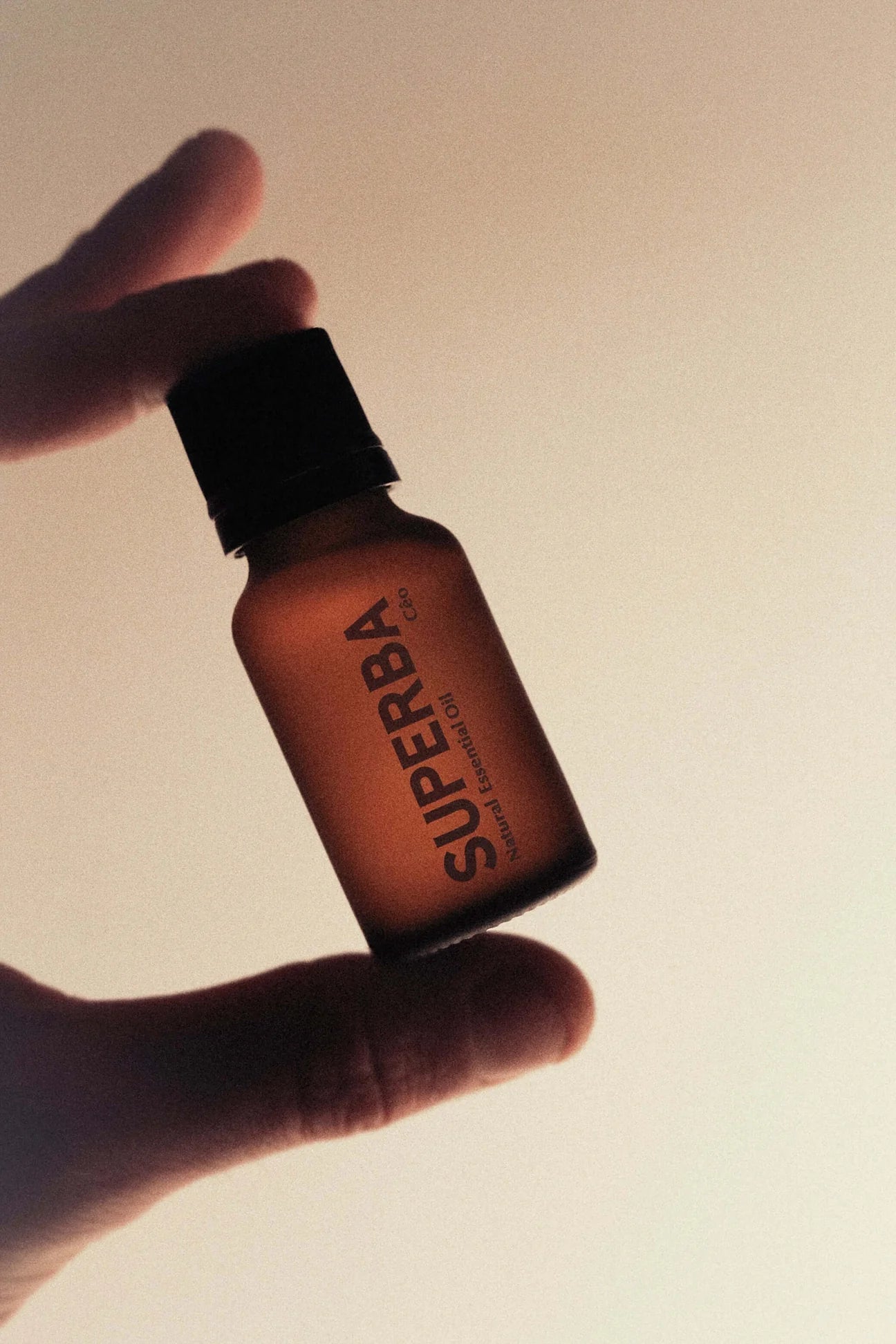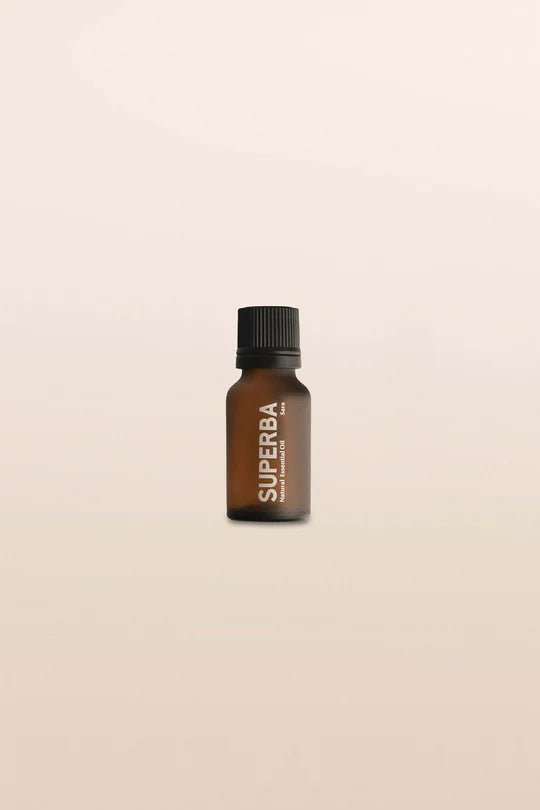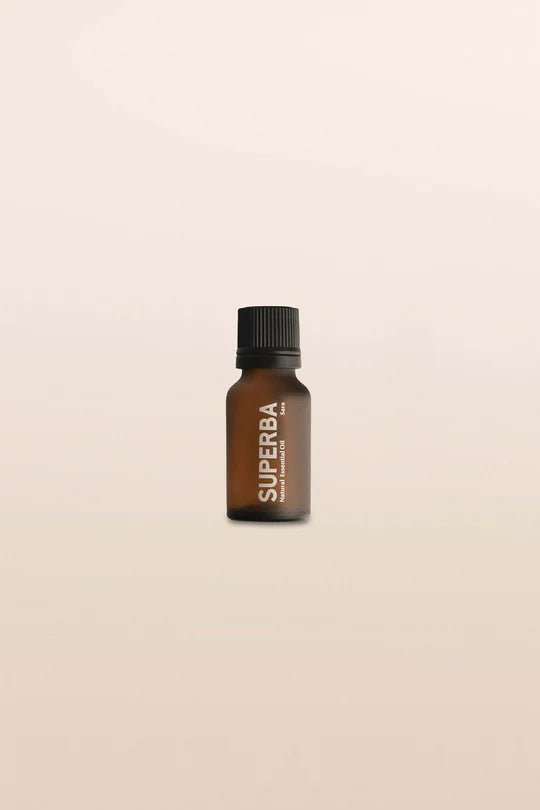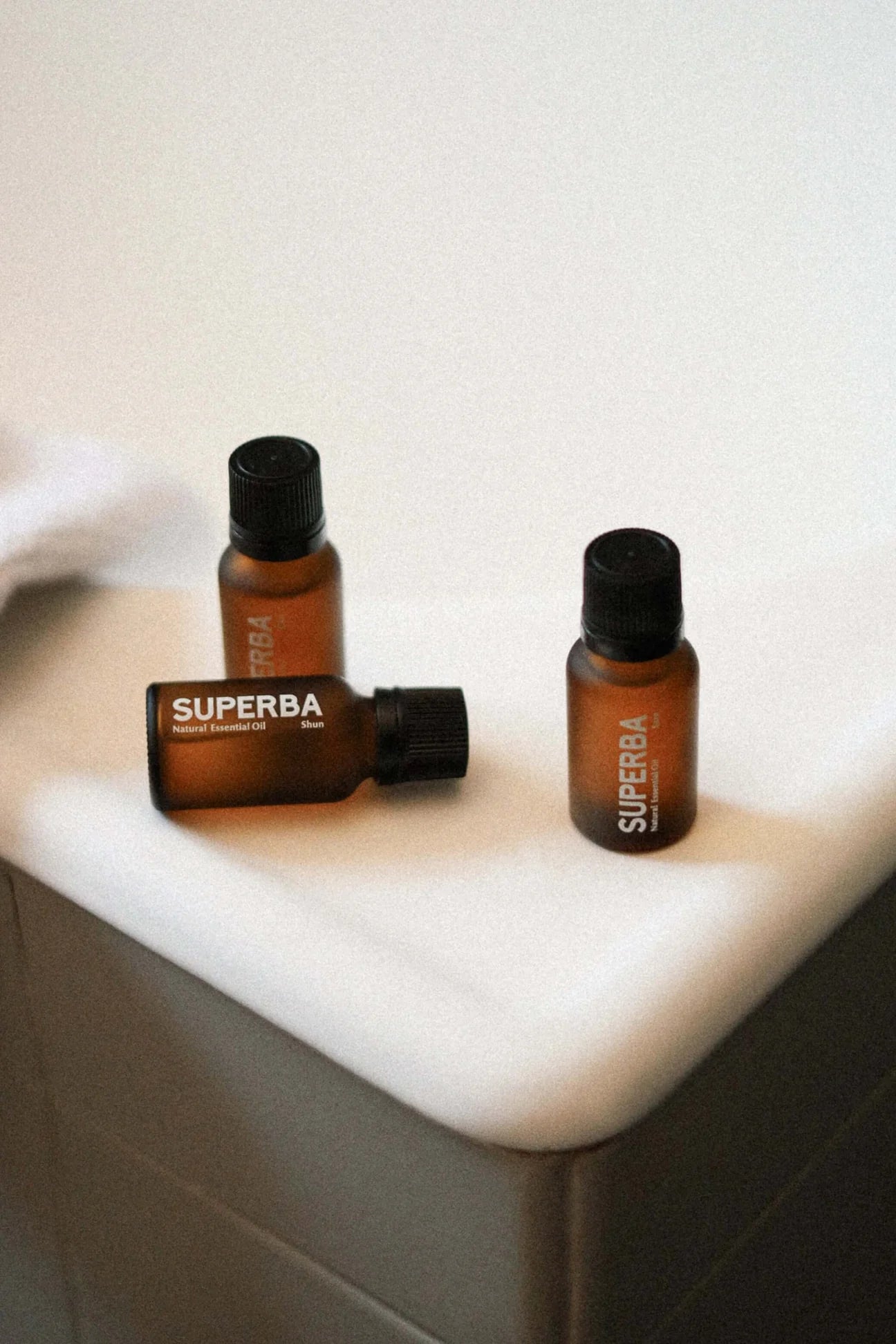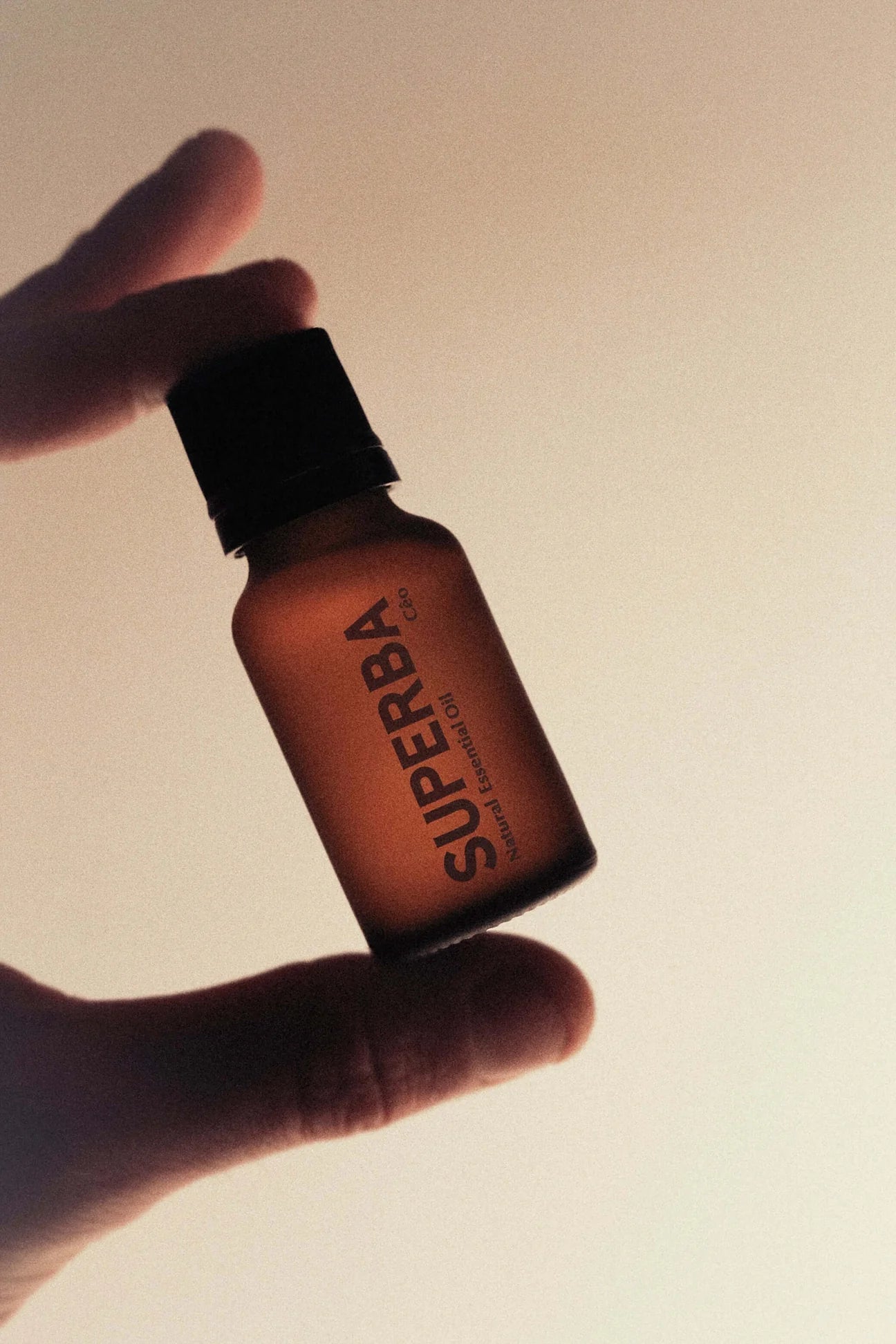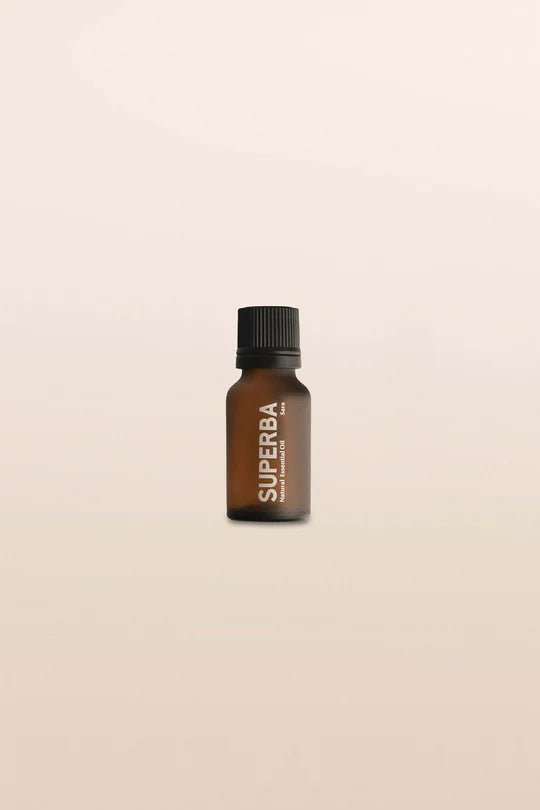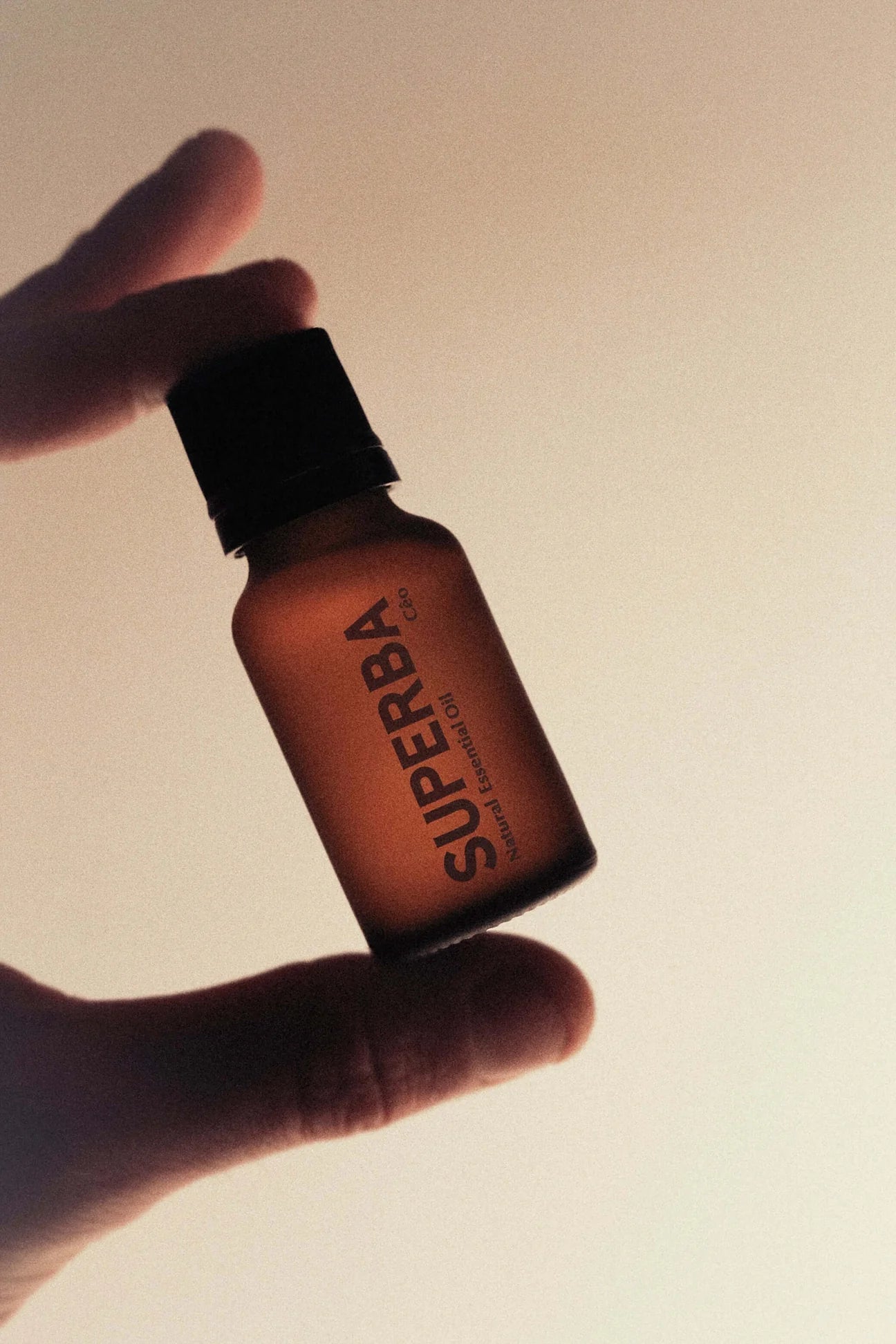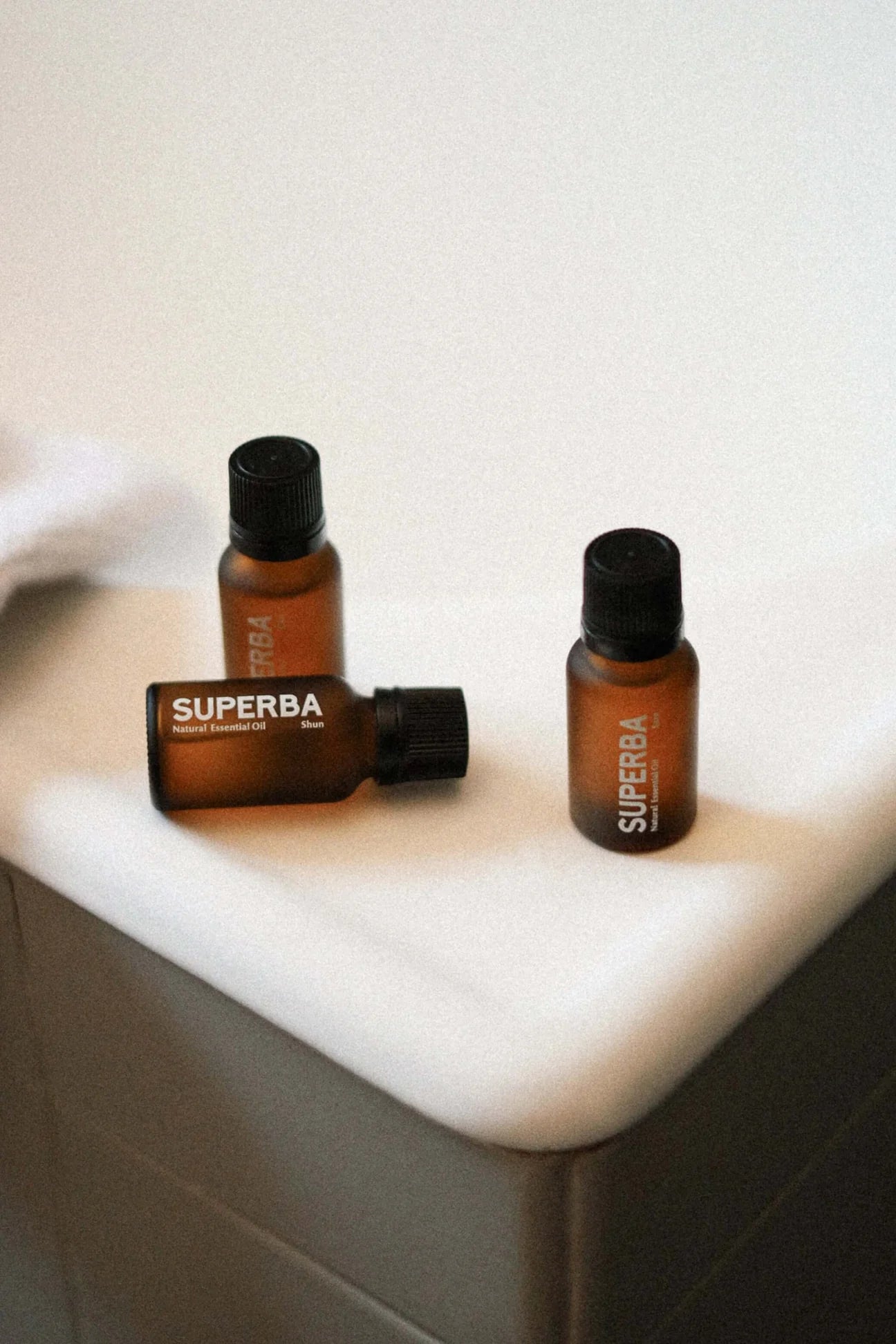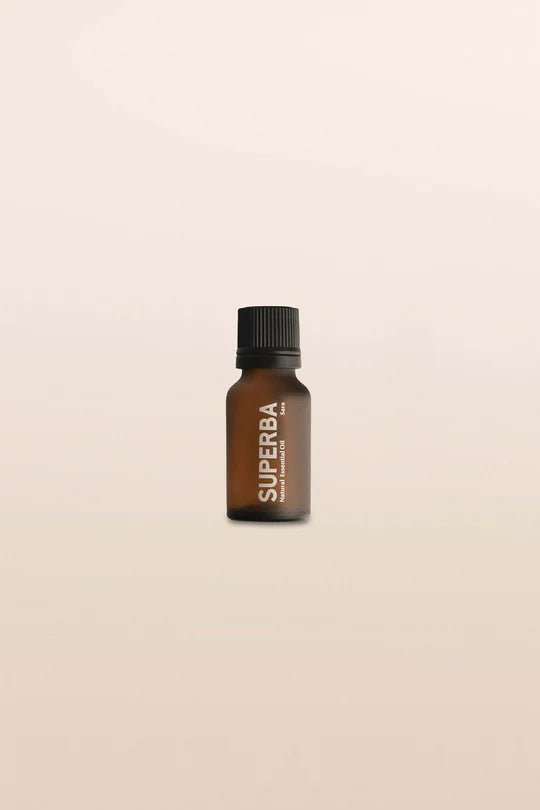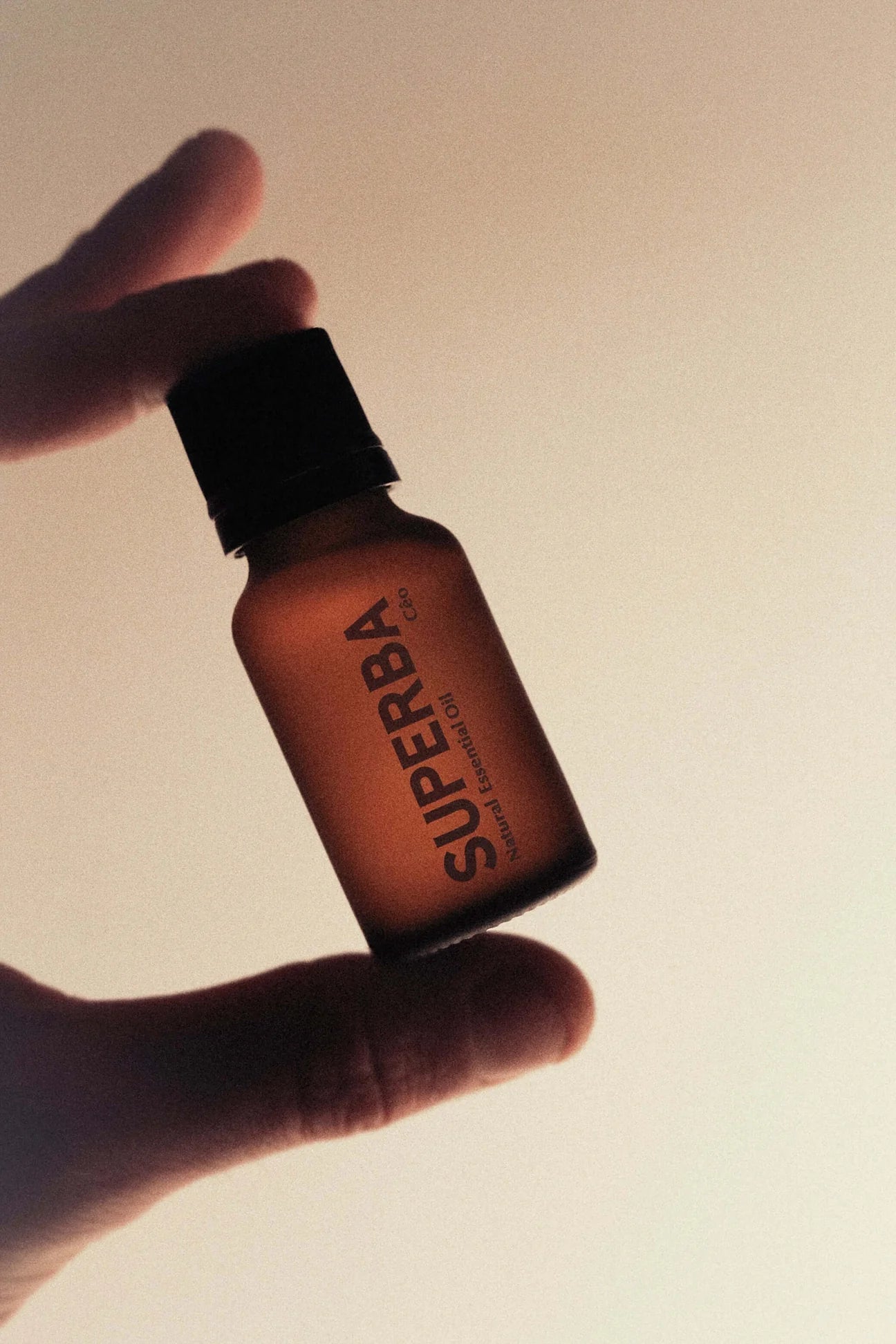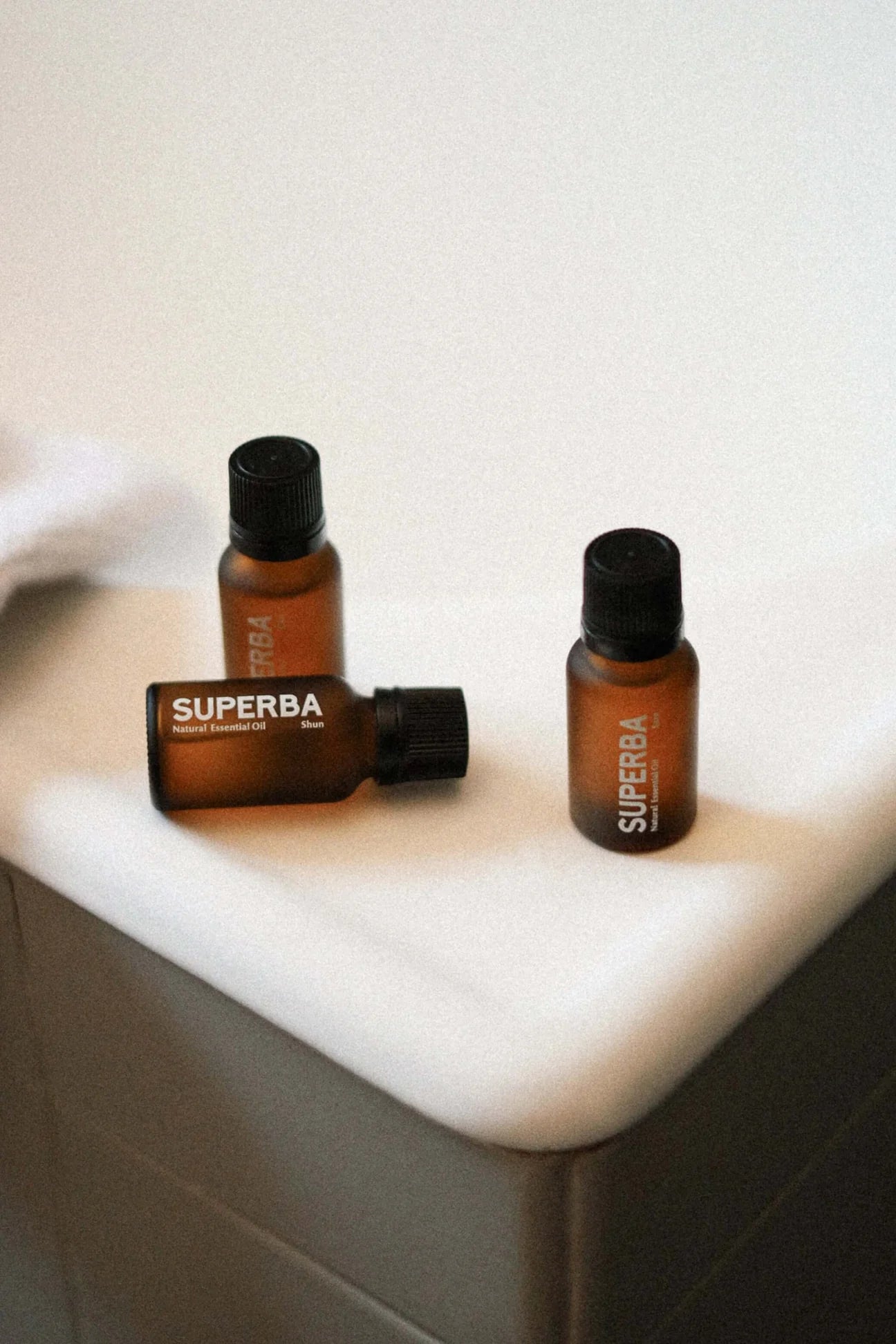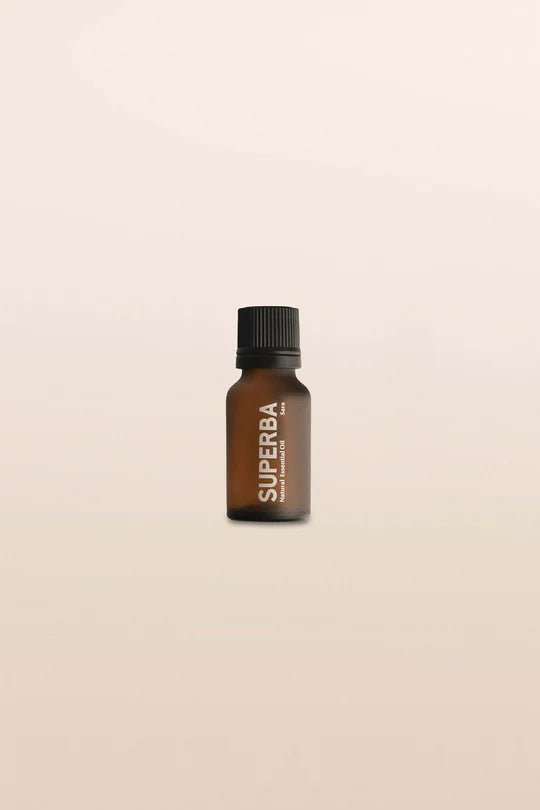 ESSENTIAL OILS- SUPERBA
Perfect for burners and diffusers, Superba room fragrance oils are expertly blended from only the purest, sustainably sourced essential oils. Created in Rome without the use of artificial fragrances or additives. 
Available in four blends.
Glass bottle with built in dropper

Contents: 15ml 

Ingredients: 100% blended botanical essential oils

Instructions: pour a few drops in a scent diffuser
Sara: A sophisticated blend of patchouli, Calabrian bergamot, and Indian vetiver essential oils. Its warm undertones come from Atlas cedarwood and sweet Sicilian orange.

Ceo: A refreshing room scent blended from the purest of wild mint and citronella grass essential oils.
Shun: heady mix of lemon, geranium, and palmarosa, with the addition of warm bergamot, coriander, and patchouli undertones.
MADE BY SUPERBA