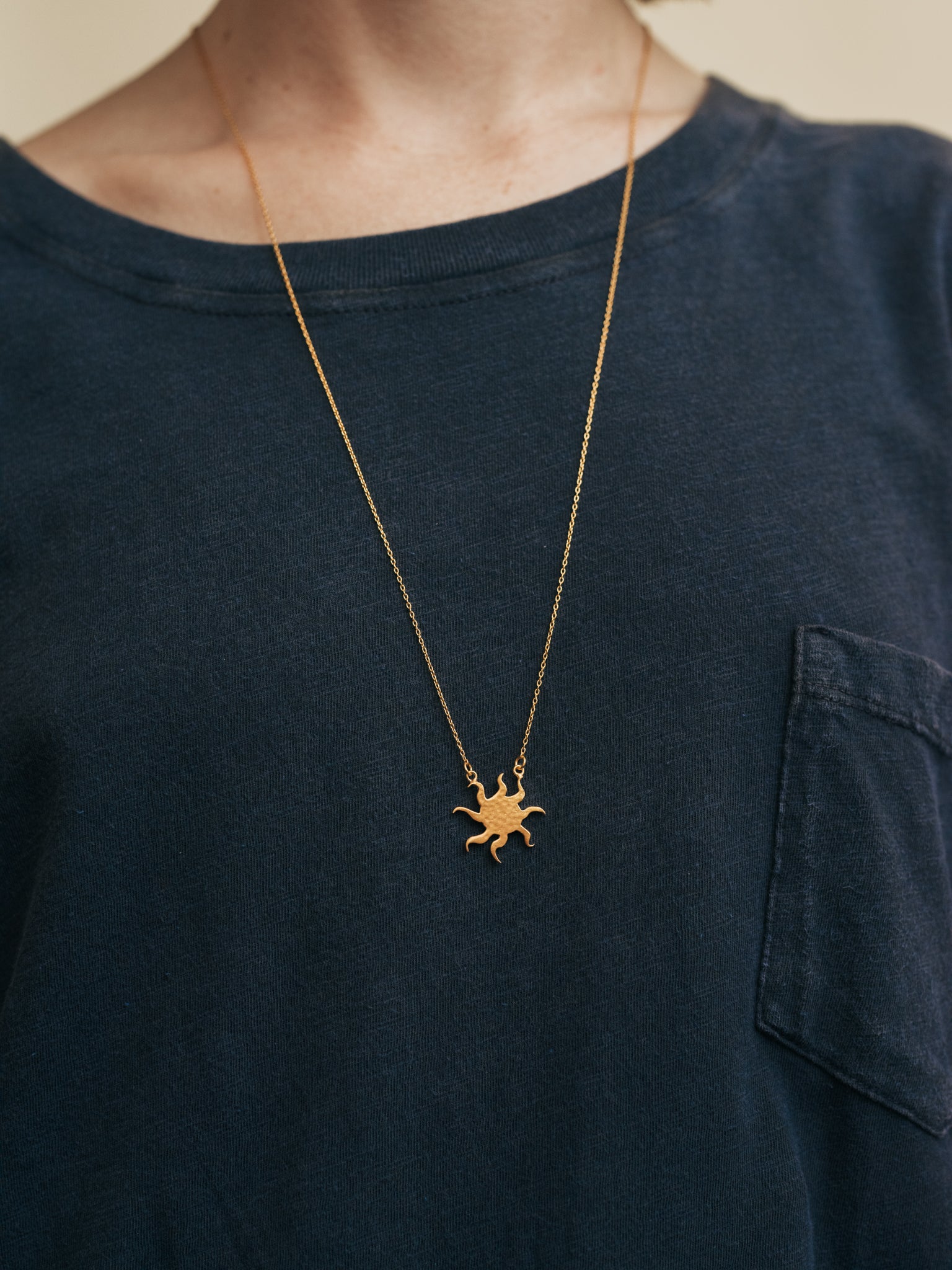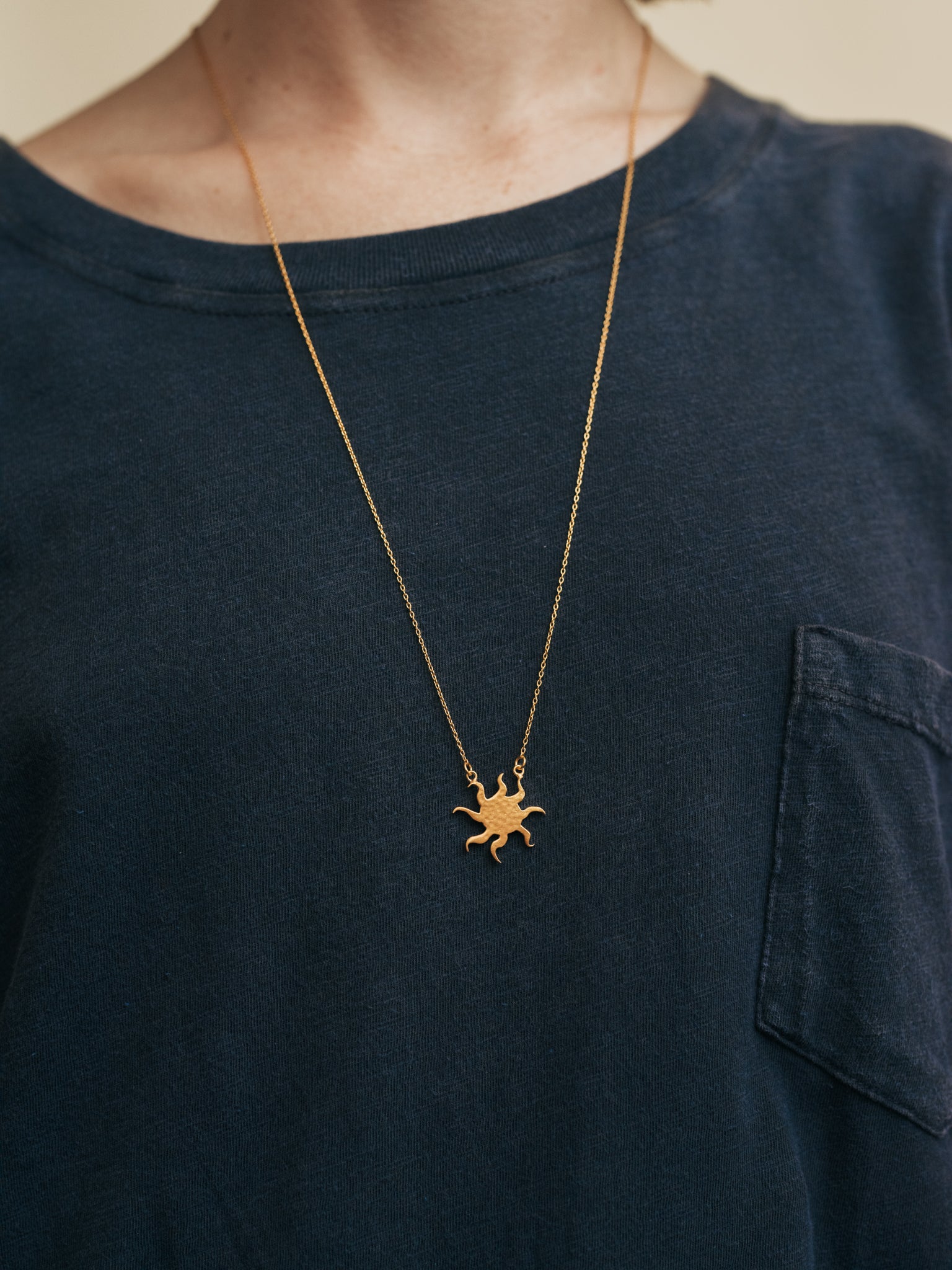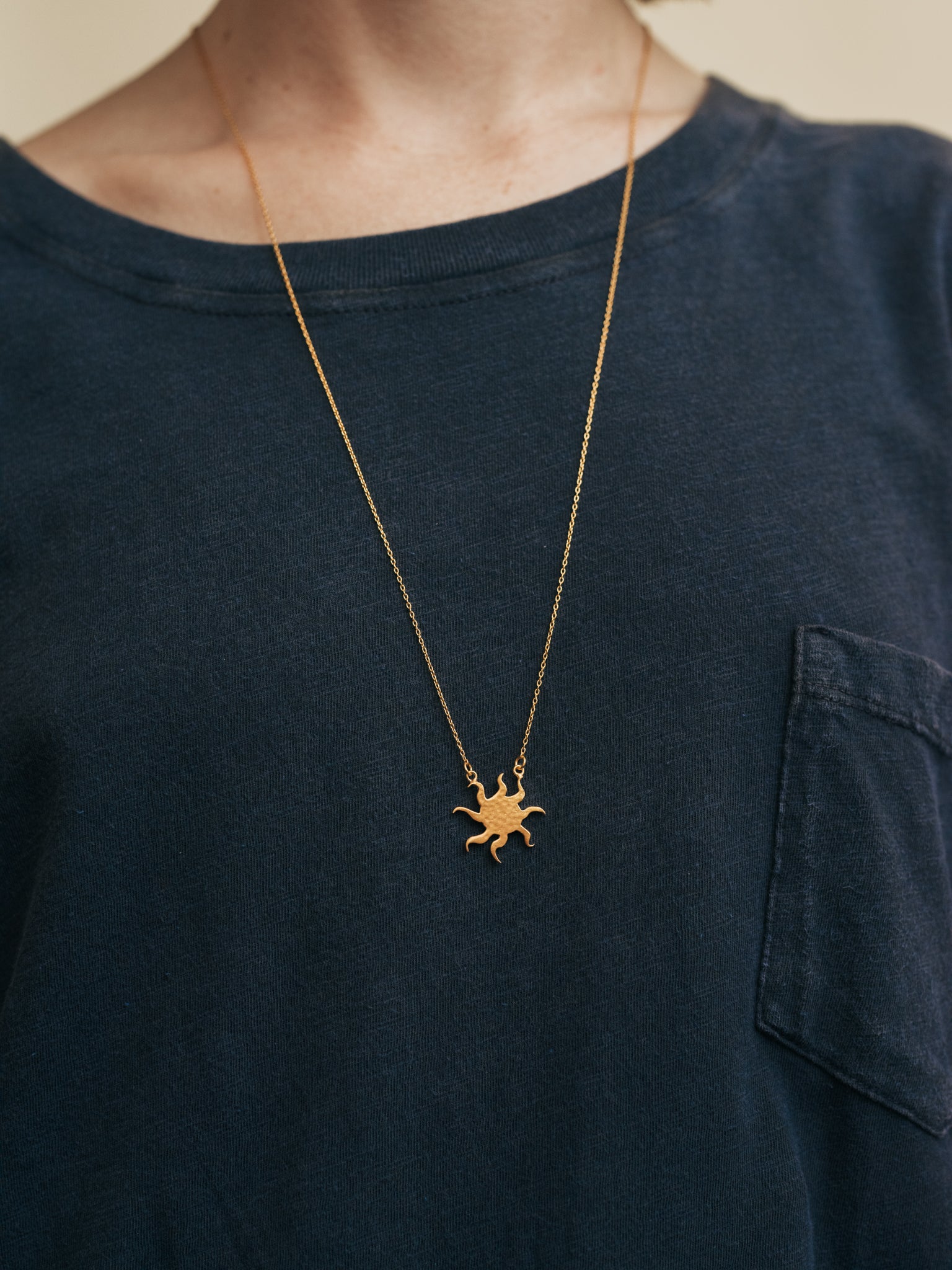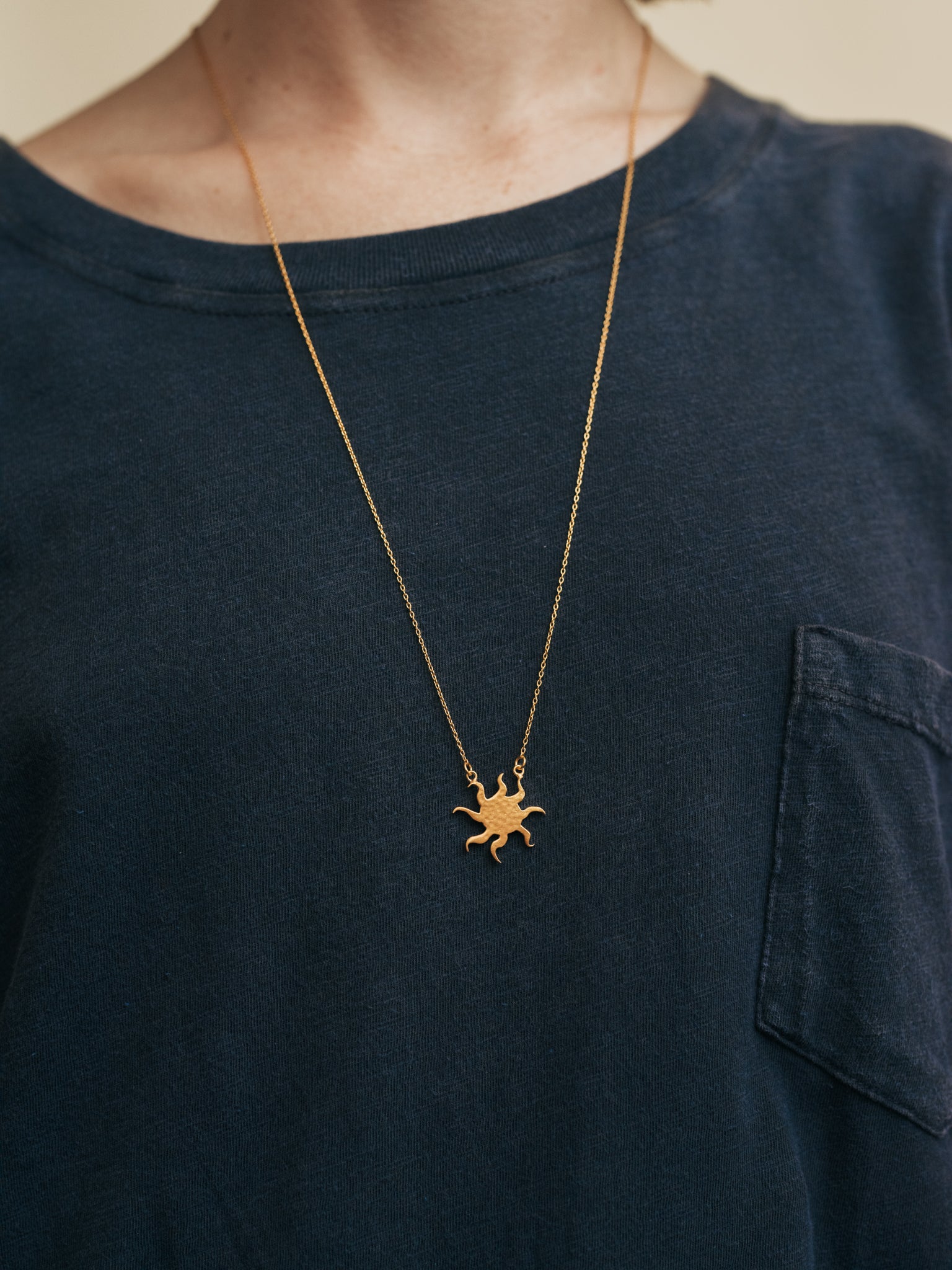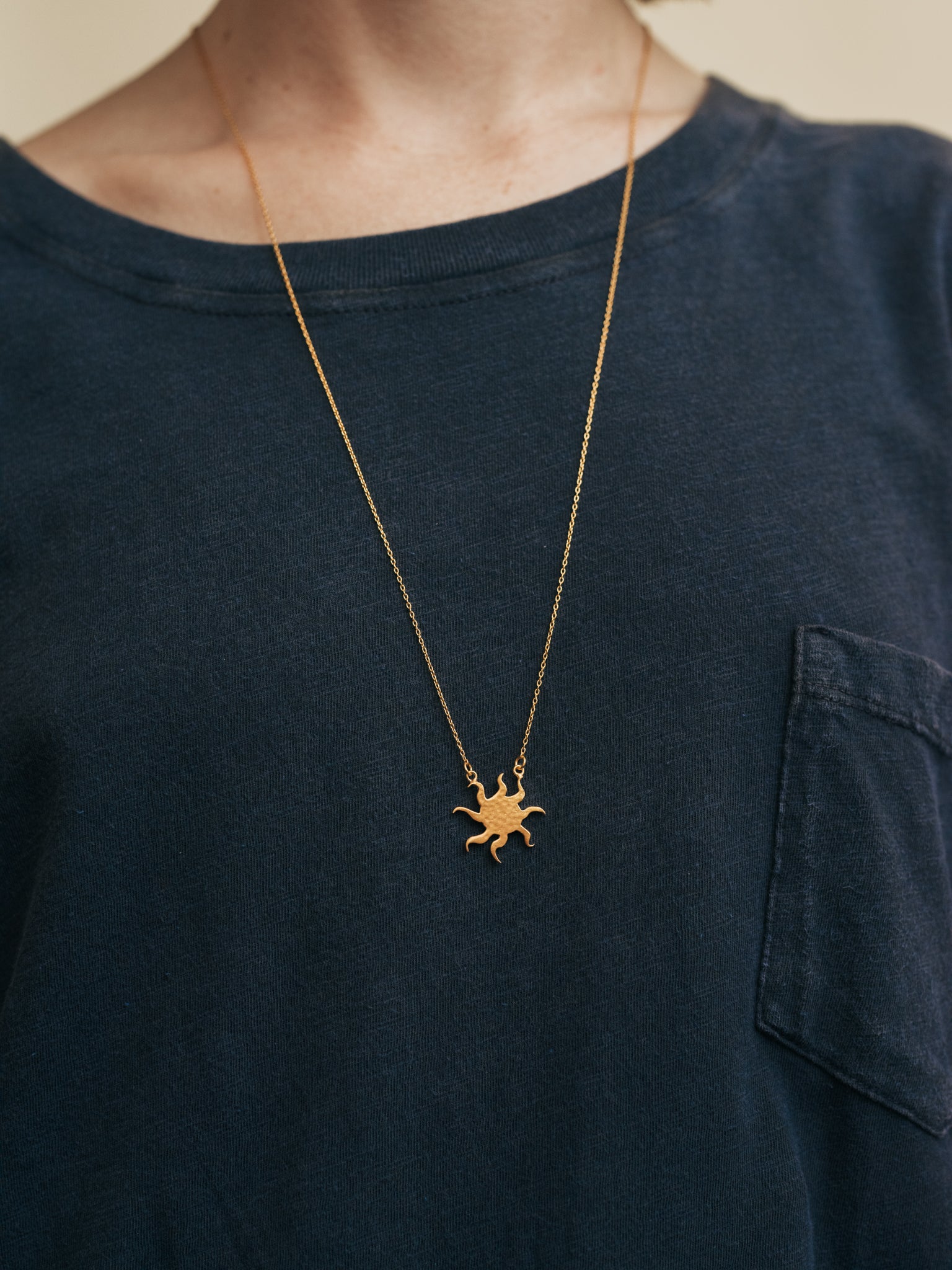 SUN IS LIFE SCAPULAR
The Sun is Life Scapular is inspired by our summer motto
Designed by +351 and handmade by artisans who work with gold plated silver in a traditional way.
*This necklace is handmade and each piece is unique so these can have slight changes in size and shape. 
Material: Gold plated silver 
Measures: 34.5 cm of length
Product care for your gold plated silver jewellery.
- Clean your pieces using a soft fabric.
- Use the package we offer, or another box or bag, to storage your jewel. Make sure to keep it in a clean and dry place.
- Don't expose your jewellery to chemical products, makeup, perfume, pool, salt air and water, or any other product that can discolour the gold plating.
- Remember that gold plated jewellery can fade due to normal wear. Even your skin pH can sometimes modify the colour of your piece. But that is what makes it unique.
- Contact us in case you need a new coat. Additional charges may be applied.